One of the original reality shows to film in New York City, Project Runway will debut tomorrow night (Season 11) —once again highlighting Atlas New York, the upscale, modern rental building in the heart of the Garment District that has become an iconic landmark for the show much like The New School or Mood Fabrics.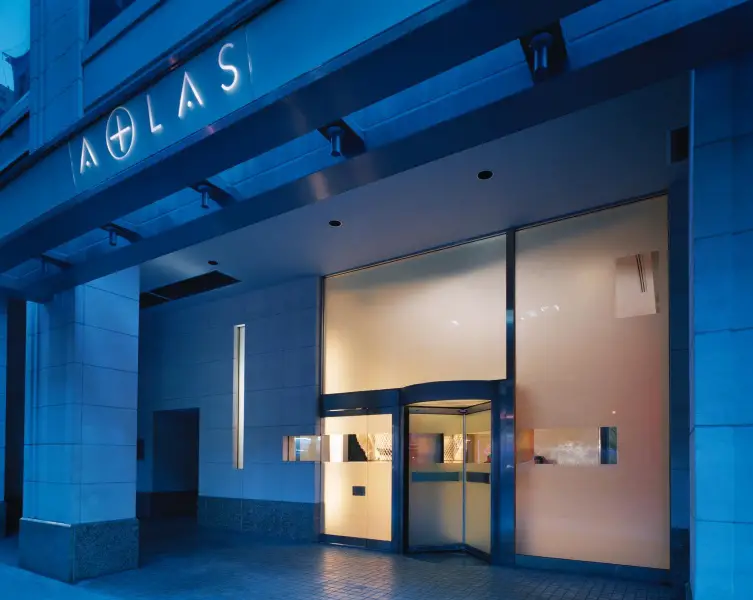 Project Runway contestants are no stranger to Atlas; the building's owner and developer, Gotham Organization, has housed the contestants there since Season 1, except for Season 6 when the show filmed in LA and Season 4 when the Project Runway digs were at the developer's Hell's Kitchen modern rental building New Gotham. As in years past, when they weren't toiling over sewing machines at The New School for Design, contestants enjoyed access to the Atlas New York's 24-hour personalized concierge service as well as to all the generous perks the Gotham lifestyle offers, including full use of the Atlas Fitness Club and Lounge with complementary daily breakfast, and the stunning panoramic views on the 48th floor Atlas Sky Terrace.
For the Season 11 apartments, Project Runway interior designer Katherine De Luca brought her discerning eye to Atlas New York again, saying it is "a gem of a building that has timeless appeal and outstanding views of the city" not to mention that the surrounding Garment District is "abound with resources and inspiration". This season, Katherine chose bold patterned walls adorned with iconic fabric patterns—houndstooth, polka dot, check, and chevron—that have been revived again on this year's runways.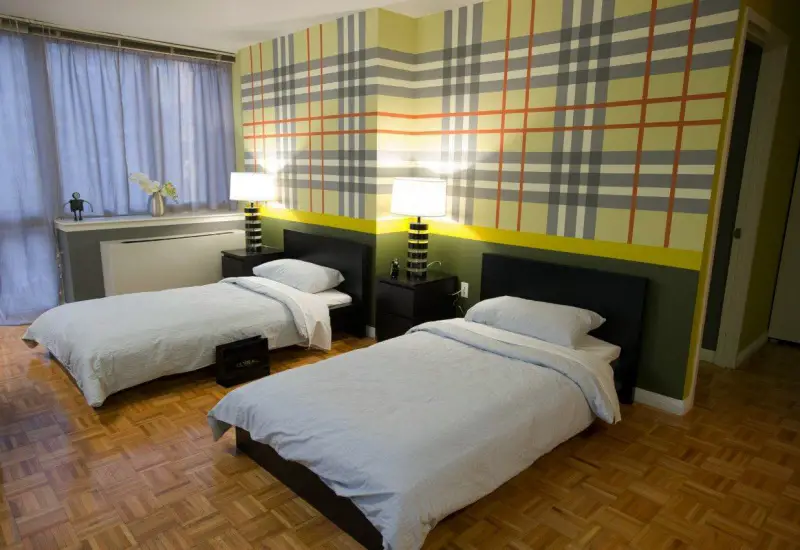 Gotham Organization is credited with being the pioneer of providing building residents with innovative amenities that go well beyond the "standard" fare such as a gym or tenants' lounge. For example, they are widely known for their popular Open A.I.R. summer rooftop concert series, which taps budding artists to perform on the Atlas Sky Terrace; past performers have included Lady Gaga, Ellie Goulding, and ZZ Ward, among many others. The developer is also one of the only landlords to provide perks such as complimentary spa treatments, yoga classes, film screenings, wine tastings and more. Gotham Organization's portfolio of luxury rental properties, includes not only Atlas New York at 66 West 38th Street, but also The Nicole at 400 West 55th Street and New Gotham at 520 West 43rd Street.
Interested renters can now benefit from the recent launch of LivingGotham.com, the new online hub for Gotham Organization's exceptional Midtown rental properties. LivingGotham.com provides a centralized location for all of Gotham Organization's properties, and features a widget allowing prospective renters to search availabilities, view floor plans, and make appointments, while offering current tenants access to exclusive event listings held across all Gotham buildings. It also features a time-lapse video of the construction of Gotham West, an amenity-rich complex spanning nearly an entire city block, at 510-550 West 45th Street, boasting 1238 rental apartments from studios to 3-bedrooms. The property will open in Spring 2013.