From a cozy wool rug to a timeless antique carpet, it's true that what's laid on the floor can transform a room in one fell swoop. As president and owner of Doris Leslie Blau, Nader Bolour, says, "It's like putting a soul into a body. The eye always goes to the floor when someone enters a room."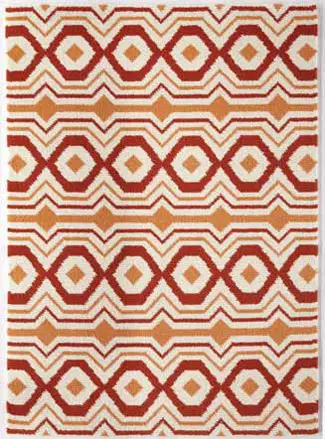 Walk Like an Egyptian
Hand-knotted in a geometric pattern adopted from an ancient Egyptian design, this soft, chunky Portuguese wool rug, "Primitif," embodies coziness and warmth. "Wool is the perfect fiber for winter," says Barbara Barran, president of Classic Rug Collection, Inc. For elegance, Barran suggests adding a touch of silk to the custom rugs available in any size, color, shape, pattern and fiber in her showroom, where she provides one-of-a-kind pieces to ensure clients take home designs that are "exactly what they want." $5,215.

Classic Rug Collection, Inc. D&D Building, 979 Third Ave., Suite 1805, classicrug.com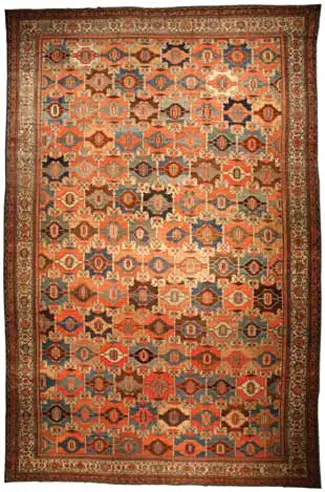 Truly Timeless
More than a century old, this Persian Malayer rug from the late 19th century is one of hundreds of antique and vintage rugs available at Doris Leslie Blau. Bordered by a delicate floral pattern, the oversized 23'7" by 15' year-round antique rug features a playful palette of reds, blues, greens, and beiges. $120,000.

Doris Leslie Blau, Interior Design Building, 306 E. 61st St., 7th Floor, dorisleslieblau.com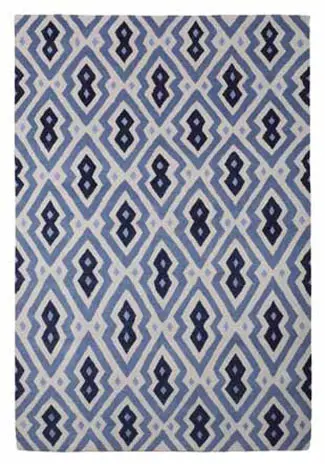 Icy Blue
Jonathan Adler for The Rug Company Studio Collection brings a splattering of contemporary pieces highlighting the design company's signature groovy graphics and bold colors. A hand-knotted Tibetan wool rug, "Syrie Blue" draws inspiration from Islamic ceramic tiles, and presents a fresh take on the classic blue and white color combo, transforming a space into a cool, welcoming retreat. $2,538.
The Rug Company, 88 Wooster Street, therugcompany.com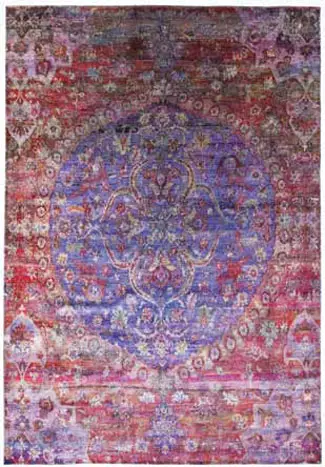 Jewel Tones
A palette of rich, opulent jewel tones is enhanced by a luxurious silk composition of the Aquasilk Rug collection by ABC Carpet & Home. Hand-woven in India using the finest recycled Sari silk this 8' by 12' rug is over-dyed with translucent layers of color to create an iridescent silk surface. $13,700.

ABC Carpet & Home, 888 Broadway, 6th Floor, abccarpet.com