What better way to engage a green thumb and enjoy a fleur or two well beyond summer—in fact, forever—than to have your blooms crafted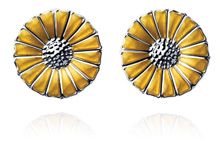 in diamonds, rubies, sapphires, and emeralds? They never wilt and they will always catch the eye of an admiring gardener. Here are some of summer's freshest buds for wrists, necks, and ears.
To view the page in pdf form, click here.