Themes are a wonderful way to create a summer night to remember. We've picked a sultry Moroccan-styled celebration to give guests something to talk about.
"Choosing the right colors and fabrics are key," says famed NYC event designer Preston Bailey. "Warm, earthy shades with vibrant pops of color will evoke the naturally vivacious palette found in the Middle East," he says.
Add elegance by combining a variety of ceramic, glass, and clay tableware with small floral arrangements.
PEN TO PAPER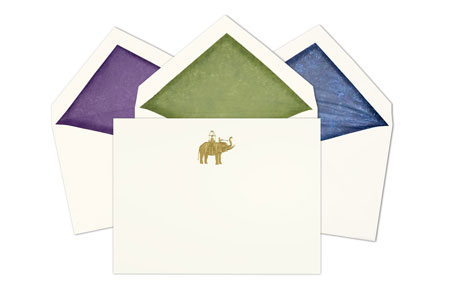 Set the tone with hand-stamped invitations from Mrs. John L. Strong, a purveyor of fine stationery that has created luxury papers for presidential families. Printed on exclusive "Strong's Vanilla" paper stock, this Elephant motif stationery is bundled in limited-edition boxed sets with coordinating hand-lined envelopes in various colors. $95 each. Mrs. John L. Strong at Saks Fifth Avenue, 611 Fifth Avenue, 9th Floor; 212-940-4463; mrsstrong.com
CHEERS TO THE NIGHT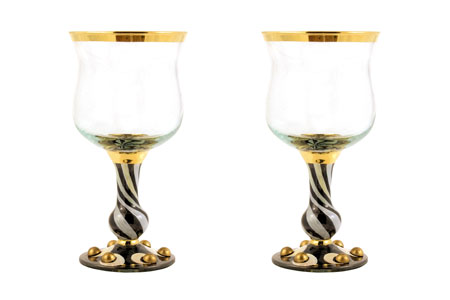 Sip libations from hand-blown Tango Wine Glasses embellished with gold and detailed with hand-painted black and white stripes that sashay down the bulbous stem. These glasses from MacKenzie-Childs add a level of playfulness when set with any variety of tableware. $75 each. 20 W. 57th Street; 212-570-6050; mackenzie-childs.com
CHIC SEATS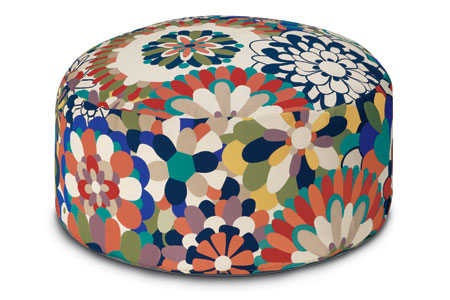 Create comfy and sturdy seating areas to surround the knee-high tables on which Moroccan fare is generally served. Introduce interesting colors with the bold, modern floral pattern of the Vevey Pouf from Missoni Home, for use either indoors or outdoors. This 14-inch tall seat is also easy to clean with its 100-percent cotton removable cover. $1,020. Domus Design Collection, 181 Madison Avenue; 212-685-0800; missonihome.com
OLD-WORLD CHARM

Evoke beautiful gardens of the old world by setting the table with the Juliska Jardins du Monde ceramic collection, inspired by time-worn statutes and pebbled paths. Mix and match pieces like the nobly trimmed 11-inch dinner plate, scalloped salad plate and the Alcazar dessert plate with a Moorish motif. $42-46 each. Gracious Home, 1220 Third Avenue (at 70th Street); 212-517-6300; gracioushome.com