Founded in 1928 by noted industrialist/philanthropist Armand Hammer, Hammer Galleries was originally known for its collection of iconic Fabergé Easter Eggs, Russian brocades, and Imperial Porcelains. For the last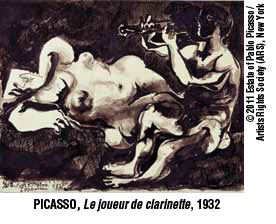 six decades however, Hammer Galleries has built a global reputation for its stellar offerings of 19th- and 20th-century European and American Masters. Since moving from West 57th Street to a stunning new Park Avenue space (between 57th and 58th Streets) a year and a half ago, the gallery has held several major exhibitions of Impressionist and Modern Masters.
After its inaugural exhibition, entitled Renoir, which included over 25 works by the legendary Impressionist, Hammer has most recently featured Modern Masters: Paris and Beyond, which included significant paintings and sculptures by Alexander Calder, Marc Chagall, Jean Dubuffet, Fernand Leger, Henri Matisse, Joan Miró, Pablo Picasso, and Kees van Dongen.
Under the leadership of President and Director Howard Shaw, Hammer stands today as a go-to source for both viewing and acquiring museum quality works of art. Hammer offers an inviting gallery setting where, even after dark, passersby are drawn to dramatically lit masterworks on display from the front windows. In addition, Hammer offers "virtual" gallery tours on its website, allowing collectors all over the world to view its exhibitions online.
As one of the few street-level galleries on the Upper East Side, Hammer also often serves as a first stop for visitors to New York looking for advice about current gallery and museum exhibitions throughout the city. We spoke with Shaw recently about his gallery and art.
Q. What are the pluses about your new address?
We've had a fantastic response to our new home. We have met many new local collectors who live in walking distance of the gallery. Because of our proximity to the finest Upper East Side hotels, we have also met many new collectors from around the world. We've found that what people appreciate is our openness and accessibility. People can walk in off the street, with no appointment, and view the majority of our collections in public rather than in private showrooms.
Q. Why are potential new collectors intimidated by some galleries?
At many galleries, visitors often only see a receptionist and a security guard. Basically you're on your own. At Hammer, our experienced staff sits in the main gallery, available and eager to assist, answer questions, and discuss the works in the exhibition. In addition, my office, which also doubles as a showroom, connects to our main exhibition space – and my door is almost always open. We help new collectors to understand the important issues regarding authenticity, condition, and current market value involved in intelligently building a collection.
Q. For the past few months, you've been on the road sharing iconic works from Hammer's Modern Masters exhibit. Your first stop was February's American International Fine Art Fair in Palm Beach, and next is The European Fine Art Fair (TEFAF) held in Maastricht in the Netherlands March 15th through the 26th.
This year TEFAF is celebrating its 25th anniversary and I have to say it is the most important fair on our calendar. For collectors, art advisors, and museum curators interested in Impressionist and Modern works of art, TEFAF is really the gold standard of art fairs. With over 250 of the world's top galleries participating, it's a wonderfully efficient way to view exceptional artwork and interact with top art dealers outside of their usual gallery offices. Gallery directors are in their booths, available to anyone with a question. What I think is unusual about Hammer is that, in terms of accessibility, we're like an art fair all year round.
Whether or not you wind up acquiring a piece of art from Hammer, it's clear that Shaw and his colleagues strive to be a key source of information for all aspects of New York's illustrious art scene. Call or visit Hammer Galleries' website for up-to-the-minute information regarding exhibitions, visiting hours, and upcoming lectures.
Hammer Galleries
475 Park Avenue; 212-644-4400;