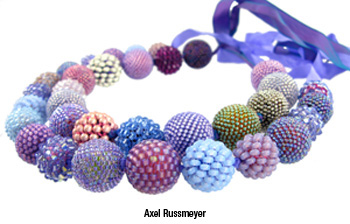 When the season's warm weather wafts through the air, parched palates dream of slaking thirst with something cool and gratifying. You may think of crunchy cones filled with tempting gelato from G.R.O.M., or waffle-bowls of sinfully rich ice cream from Cold Stone Creamery. To be kinder to the waistline (if not the wallet), think instead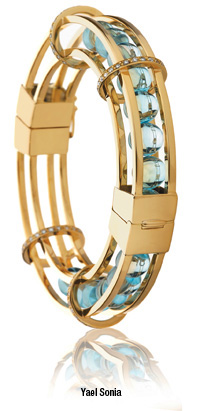 of cool summer sorbets, but not the kind you eat. Rather the kind you can wear. Icy lemon (citrine)...delicate rose (sapphire)...tangy lavender (tanzanite). These sorbets are meant to decorate...they are the pastel-toned jewelry that can grace a face, a wrist, or a hand in sweet, flattering, muted tones. Indulge.
To view the pages in pdf form, click here.