Kwiat has partnered with charity: water in a multi-platform campaign to raise awareness and help the renowned non-profit organization bring clean, safe drinking water to developing nations worldwide.

The Diamond Waterdrop Bracelet, $100...
Silver water drop set with diamond on a black braided leather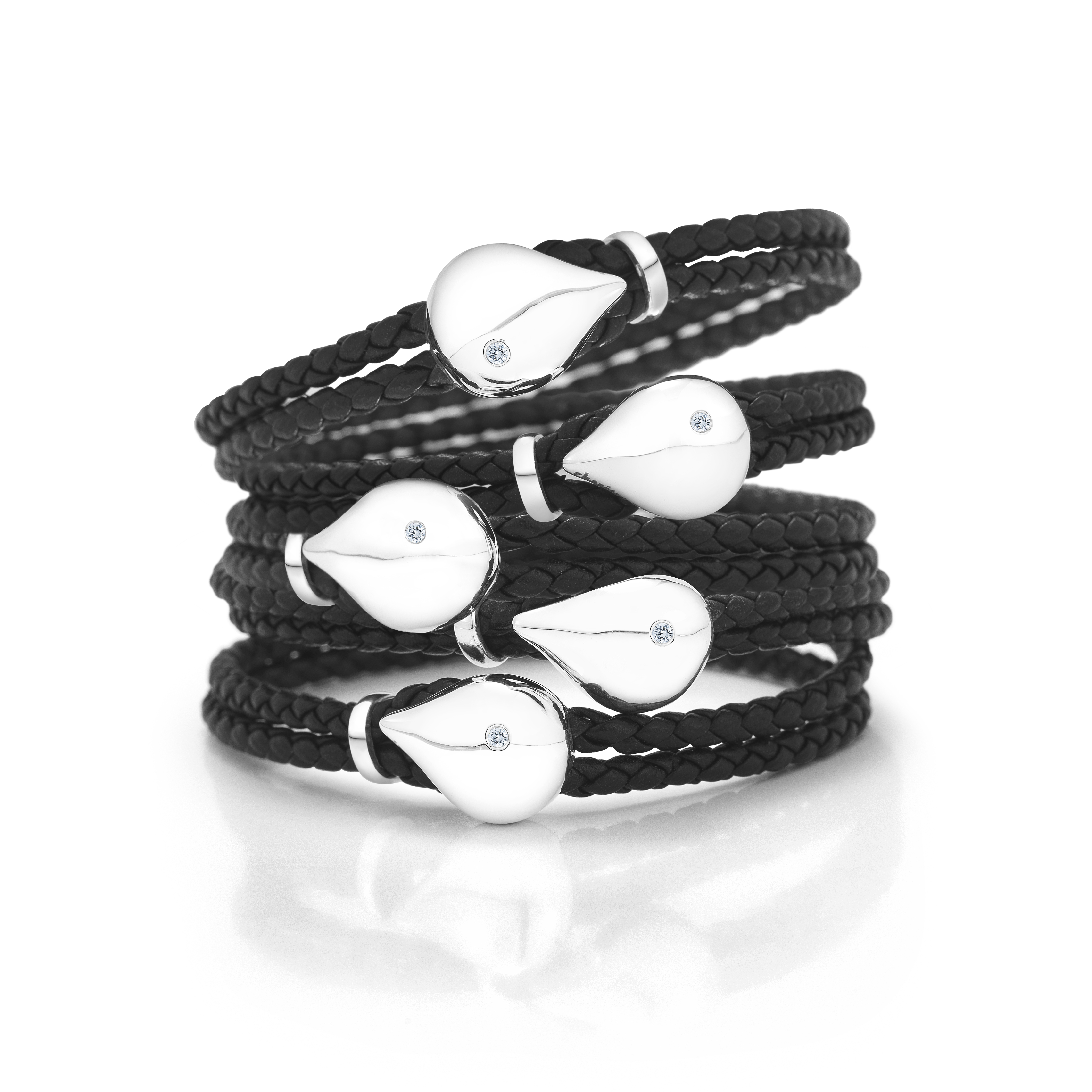 bracelet.
All of the profits from the Kwiat Waterdrop Bracelet go to benefit charity: water's operating costs so that the organization can continue to use 100% of public donations to directly fund water projects.
The Water Drop Collection
In 2010, renowned diamond jewelry brand Kwiat began a partnership with the celebrated non?profit organization charity: water to help bring clean, safe drinking water to developing nations worldwide. As part of the collaboration, Kwiat created the Water Drop Collection, an exclusive jewelry collection created to echo the charity's search for drinkable water. The collection currently consists of a Water Drop Bracelet, crafted from leather, silver, and diamonds, with plans to introduce new pieces in 2012. Visit www.kwiat.com/charitywater for more information.
About Kwiat
Kwiat has captivated imaginations for over a century with breathtaking diamonds and inspired diamond jewelry worthy of the Kwiat family name. Founded in 1907, the New York based diamond jewelry brand has a century of experience in the diamond industry and a reputation as one of the world's leading diamond and diamond jewelry companies. Kwiat is dedicated to exceptional craftsmanship and sets the standard for brilliance. Kwiat. Simply Brilliant.
About charity: water
Dedicated to the mission of bringing clean, safe drinking water to those in need, the non?profit organization has funded water projects in developing nations. 100% of public donations go directly to water projects, funding sustainable clean water solutions in areas of greatest need. Just $20 can give one person in a developing nation clean water for 20 years. In five years, charity: water has funded 3,962 projects in 19 countries to date, bringing 1,794,983 people clean, safe drinking water. www.charitywater.org