Top-flight tips for the discerning traveler, including: Polo in Paradise; Middle Earth tours in New Zealand; spas for kids; and Gatsby at the Plaza Hotel.
Horse Play
Lila Photo. Courtesy of Four Seasons Hotels
Polo, the aptly dubbed "Sport of Kings" (it is a favorite of Britain's royal family, after all), has more than a few prestigious fields on this side of the pond, including the world class International Polo Club Palm Beach. And now, thanks to the Club's partnership with Four Seasons Resort Palm Beach, guests interested in viewing a polo match – or learning the art of smacking a ball with a mallet while perched atop a polo pony – are in luck. With a three-night booking, you can create you own "equestrian experience" from three options, each featuring Veuve and Cliquot champagne, and a chauffer-driven Maserati to whisk you to and from the Club.
Say you're the hands-on type and want to give the sport a whirl. You can select "Stay & Play with the Best," where you'll take part in an hour-and-a-half lesson with noted polo pros. Another option is the "Perfect Polo Picnic," private and gourmet al fresco dining followed by a match and photo op with the players. Finally there's the "Ultra VIP Sunday Brunch & Polo" that includes preferred veranda seating during the match, a chance to take part in either the coin toss or trophy presentation, and entry into the game's after-party at the Club's Mallet Grille. To book your Polo in Paradise package visit fourseasons.com/palmbeach/offers.
Middle Earth: It's Not Just for Hobbits Anymore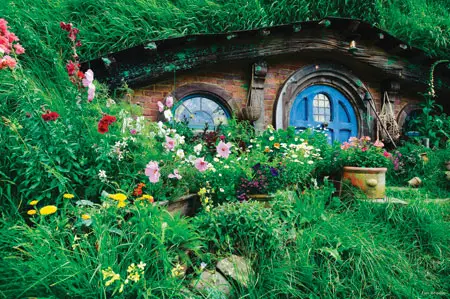 Anyone who has traveled to JRR Tolkien's other world via his novels The Hobbit and the Lord of the Rings trilogy, or gone on to lose themselves in Peter Jackson's cinematic adaptations, will understand: journeying to the hidden valleys, breathtaking mountains, and rural backdrops where the actual films were shot is fantasy come to life; to do so under ultra luxurious conditions is, in a word, mythic. And yet, the Elves, Hobbits, Wizards and other assorted Middle Earthllngs at the excursion service known as Zicasso have put together just such an odyssey in their Special Value 5-Star Tour of New Zealand.
Highlights of this singular trip include a tour of Hobbiton, the 10-acre, working sheep farm that served as a main set for the films; a champagne picnic and jeep tour of Mount Sunday, the summit that was cinematically transformed into Edoras, the capital city of the Rohan people; and an opportunity to not only check out Hobbit holes/houses, but to view the locations for fortress of Isengard and the Forest of Lothlorien.
Accommodations are, of course, 5-star from start to finish and knowledgeable tour guides are not at all shy about sharing behind-the-camera scuttlebutt!
zicasso.com/luxury-vacation-new-zealand-tours/5-star-exploration-middle-earth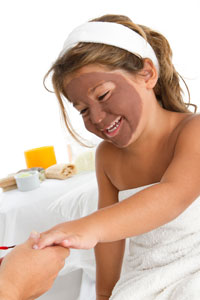 OMG! Spa Stuff for Kids!!
Stressed out teens, tweens and kids take note: you no longer have to press your little noses on the etched glass doors of luxury spas wondering what it's like to be pampered by the pros. At least not on the island of Maui – assuming your vacation address is the Waldorf Astoria Resort known as the Grand Wailea with its kid-friendly spa treatments and Teen Spa. I mean, like here they actually get that school and grownups and texting and sometimes even BFFs can be way exhausting. And kids just wanna have facials...and massages...and mani-pedis. I mean, duh.
At Spa Grande they know what girls like...and if you're six to 12 it's their Keiki (Kids) Chocolate Spa Package that includes a chocolate facial, chocolate manicure and pedicure, hair braiding and a totally awesome henna tattoo. As for teens (13 to 17), you guys have a whole menu of massage, body therapies, and facials to choose from — as well as some very fun spa packages like Kelekela (Mud): 25-minute Wave Massage, 25-minute Mud Body Wrap and a 25-minute facial of your choice – so you can, like, chill out big time. grandwailea.com
Gatsby @ The Plaza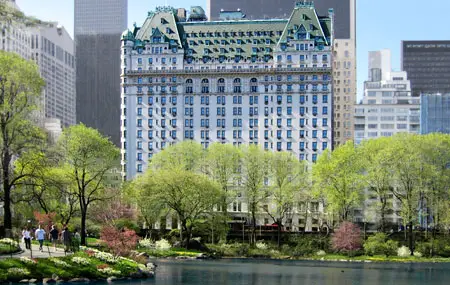 With Baz Luhrmann's highly anticipated film version of The Great Gatsby slated for release this coming summer (starring Leonardo DiCaprio in the title role), it's only fitting that The Plaza Hotel – which serves as a crucial setting within the Gatsby storyline – is celebrating the occasion with a number of elements that reflect both author F. Scott Fitzgerald's personality and penchant for pushing the Jazz Age envelope. (The Plaza ranked high on Fitzgerald's list of New York digs in both real life and on the printed page.)
Suffice to say 1920s Art Deco influences have already seeped into the Plaza's mise en scene, a case in point being this past holiday season when the hotel displayed a Gatsby-themed Christmas tree and introduced a "Fitzgerald Tea for the Ages" in The Palm Court, featuring a couple of Gatsby-inspired menu items and cocktails. And in a sly nod to the era of Prohibition, both the "Warm Fitzgerald Tea" and The Rose Club's "Fitzgerald's Gin Tipple," are served up in traditional teacups.
Still, if you're slightly vague on just how influential The Plaza was to Jazz Age literati, consider that Ernest Hemingway reportedly advised Fitzgerald to leave his "liver to Princeton and heart to The Plaza." theplazany.com