With more than 2,000 art objects from Tibet, Nepal, Bhutan, and other Himalayan outposts, the Rubin Museum of Art, which opened in 2004 in Manhattan's Chelsea neighborhood, lays claim to having the West's most comprehensive collection of works from that region.
The challenge is how to explain the meaning and methods behind the Buddhas, bodhisattvas and deities of an art that can seem as shrouded in mystery as the mountain range itsel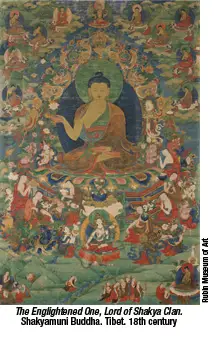 f.
Enter "Gateway to Himalayan Art," a keystone exhibition that opens on July 23. "Gateway" aims to decode the significance of the sculptures, textiles, ritual objects and other works displayed throughout the museum (housed in what was a part of Barney's former downtown department store), and to place them in their cultural context.
"The starting point is that viewers aren't familiar with Himalayan art," said Karl Debreczeny, a Rubin curator. "It's for the total layperson who steps in off the street, but is curious." An initial introductory exhibition (up through June 14) "lost its focus" as art objects were rotated over time. Debreczeny said. "Gateway" has been designed to anticipate such changes, he said, and give visitors the "basic tools" to enjoy the wonders ahead.
The Rubin Museum of Art
150 West 17th Street; 212-620-5000;
rmanyc.org (Closed Tuesdays)