HOMER
Architect and interior designer Richard Mishaan is no stranger to Gotham. His work has been celebrated for over 25 years in the pages of popular shelter magazines and his first shop, closed in 2008, was a go-to destination for colleagues and sophisticated homebodies, all looking for unusual accessories and unique pieces for comfy nests. His newest showroom-shop, Homer, is a little (well, not that tiny at 1,000 square feet) jewel box overflowing with stunning home furnishings and assorted tabletop items. Located on the corner of University Place and 10th Street, Homer (opening as we go to press) will showcase revolving collections of thoughtfully edited furniture, decorative accessories, art, tabletop accessories, and casual interior accents; the inventory will be completely re-imagined every four months to reflect Mishaan's design philosophy and latest finds—each a frozen moment in time in the visionary's home furnishings continuum.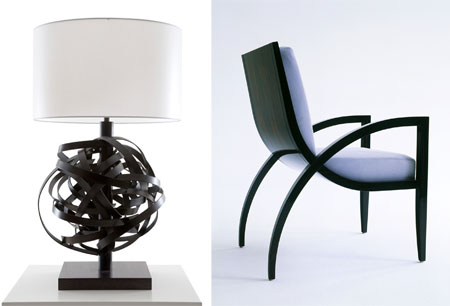 Clients and customers will discover new designers and lines just as Mishaan discovers them (in his endless trips to trade fairs and private studios around the globe), allowing shoppers to partake in the thrill of buying fresh designs while they are still affordable and accessible, and before some of these cherry-picked, curated finds become marquee brands themselves.

"I believe collecting is a commitment; it should always be about loving the piece," observed Mishaan. "I have people tell me with great excitement that what they bought several years ago for a reasonable price is now worth a fortune. I ask them, 'Do you still love it?' and they all reply, 'I would never part with it.'" Homer will be the place to find the newest inspirations and designers—tomorrow's collectibles. Prices will range from $25/$50 for small tabletop items and decorative accessories, and could easily soar to $7,000 or higher for one-of-a-kind pieces, rare art, and specialty furnishings. 56 University Place (10th Street); 212-744-7705; homerdesign.com
JOIE
You'll feel the joie de vivre when you enter Joie's newest boutique on Wooster Street. Described as a hybrid of a charming Parisian pied-a-terre and a Soho loft, the 2,300-square-foot shop features creamy-toned walls, blonde herringbone floors, a tin-tiled ceiling in the shoe salon, and luxurious modern lighting fixtures—it's a cozy blend of trendy, traditional, and textured surfaces, with stone, plaster, Lucite, aluminum, leather, and wood all blended to create the polished, finished picture.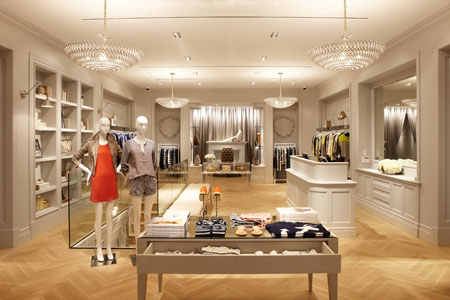 The shop, Joie's sixth in America (the company was founded in 2001 and is headed today by Serge Azria, former CEO and head designer of Vince Camuto VCS footwear), showcases the company's diverse lines—including both Joie and Joie Soft (more casual—T's, tanks, and soft sweaters,) as well as handbags and shoes. Joie's clothing embodies the California lifestyle blended with a taste of France, reflecting Joie's heritage. Garments are flowing, soft, unstructured, and easy to wear. In addition, this shop will offer the newest members to the Joie family, jewelry collections by Hortense and by Dream; the former is a line of graceful, barely-there bracelets and necklaces created for layering and stacking and the Dream collection is an assortment of cuff bracelets in colorful, geometric patterns on oxidized brass, for a dollop of bohemian glamour. Clothing prices range from about $30 to $1,000 and shoes from under a hundred to $400. 114 Wooster Street (Spring/Prince Streets); 646-284-9081; joie.com