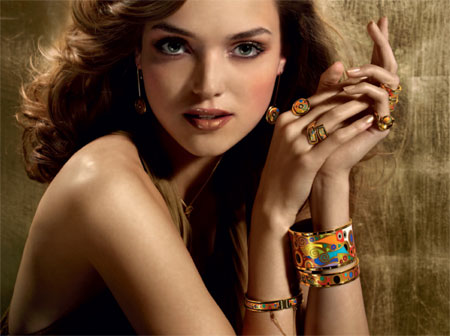 European Elegance Embellishing Rodeo Drive
FREYWILLE, the one and only luxury Viennese jewelry company that takes life's inspirations and transforms them into precious enamel jewelry has taken the U.S. by storm and is proud to announce their new presence on Rodeo Drive. Handcrafted enamel jewelry encased by luxurious gold is going to add an extra splash of color to the glamorous streets of L.A. Inspirational homages to artists such as Claude Monet, Gustav Klimt, Friedensreich Hundertwasser and Alphonse Mucha along with collections that were created as an ode to the joy of life have been fashioned with European elegance and artistic flair. Rodeo Drive's newest allure, FREYWILLE...
FREYWILLE USA
441 N Rodeo Drive | Beverly Hills, CA 90210 | T: 310 777 0009 | losangeles@frey-wille.us | www.freywille.com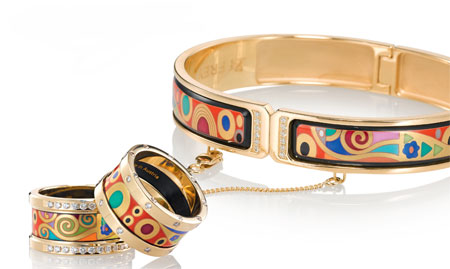 Endless Diamonds Adorn Timeless Art...
FREYWILLE's latest collection, the Lumière des Diamants, heightens the glamour appeal with a ring and a bangle comprising of brilliant diamonds in a bezel setting that catch every reflection of light. Meticulously set stones encircle every exterior surface of the delicate 18kt yellow gold borders. Thirty-six brilliant diamonds ornament the ring and ninety-six beautifully set diamonds embellish the wide bangle. Available in homage collections from Gustav Klimt, Alphonse Mucha and Friedensreich Hundertwasser, the Lumière des Diamants graciously fuses art and allure for a stunning piece of jewelery that will endure a lifetime.