In a field dominated generally by prima donnas with immense egos, you'd be hardpressed to find two nicer, almost courtly, gentlemen—both bold-faced names themselves—who make you feel like you are the most important person in the world when they transform your hair. And not parenthetically, they both wield—with wizard-like magic—artful scissors: With a sixth sense, they intuit, and with a perspicacious eye, they perceive precisely the hair style that a particular face shape requires to frame it to its best advantage; they pinpoint the exact hues and shades needed to enhance Mother Nature's tonsorial deficiencies. 
   We asked these two masters to give us tips about caring for our hair after summer's harsh onslaught of chlorine, salt, sea, and sun.


Louis Licari: The Maestro of Manes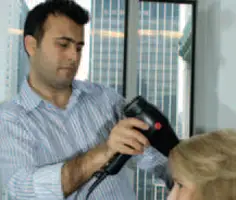 Anyone who watches the Today showwith regularity knows that Friday is the best day to be a part of the outdoor audience in Rockefeller Plaza—because that is the day that Louis Licari and his team of energetic beauty experts perform their ambush make-overs, and completely transform two lucky civilians, using skill and pixie dust.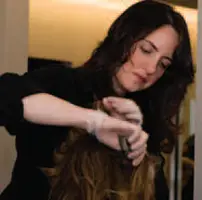 Licari, who has been in business for 25 years, has fine-tuned the art and science of hair coloring. But then it's no surprise, as he trained to be a painter. In 1987 he opened his own salon and in 2003 InStyle magazine named him one of the best hair colorists in America. Today, Licari jets back and forth between his Gotham and Beverly Hills salons. Despite being featured regularly in Vanity Fair, Vogue, Harper's Bazaar, Allure, Glamour, and so on, and despite a client roster that includes Susan Sarandon, Cynthia Nixon, Emmy Rossum, Katie Couric, and Jessica Lange, he is self effacing and usually lets his crack team of experts take the limelight. He has devoted a great deal of time and has harnessed science to perfect his Ionic Color Preservation System, a line of hair-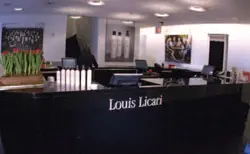 care products that promotes lustrous, healthy manes and prevents hair color from fading.
   Uzbekistan-born Arsen Gurgov is one of the salon's top stylists and he's been with Licari for over ten years. With summer so brutal on hair, he notes that come fall, the only remedy for brittle, split ends is a haircut. "Conditioners keep hair manageable, healthy, and add moisture. But conditioner will not cure damaged, split ends." 
   The salon's color director is Kathy Galotti, who has been with Licari over 20 years and who reiterates Gurgov's advice. "In the fall, we see hair that has been lightened, browns that have become brassy, blondes that have gotten bleached out, and ashen hair color, the result of chlorine exposure." She underscores the need for a sunscreen on the hair in bright daylight, and the use of extra conditioning, "whenever you can do it, even while you are paying bills, so you get the maximum effect." Both use Licari's Instant Deep Treatment, and Gurgov also mentioned two other products he likes: René Furterer Carthame and Miss Jessie's Rapid Recovery Treatment.
Louis Licari Salon
693 Fifth Avenue; 212-758-2090; www.louislicarli.com


Ted Gibson: The Texan who Tames Tresses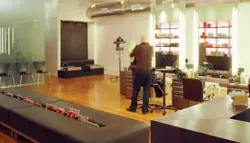 "I was born in North Carolina, but I say I am a Texan, as I grew up outside Austin, and not coincidentally, I am known for big, sexy hair…it must be my roots, no pun intended," quips Gotham-stylist-to-the-stars Ted Gibson. As a young man, he entered hairdressing competitions and says, "I didn't know I'd turn out to be pretty good at it. But when I won, I realized I had the raw talent for it."
   Raw talent, indeed. Many would agree wholeheartedly and for that reason, are more than willing to plunk down $950 for one of Gibson's haircuts. "When Ted cuts your hair," he explains, "you get Ted the entire time. You are not passed around to different assistants. You get five-star service, from me."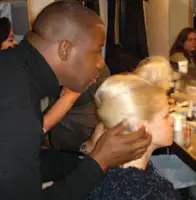 That cosseting and pampering from Gibson includes a stress-relieving head, neck, and shoulders massage, using Ted's own product line, rich in essential oils; you are also swathed in a hot towel and encouraged to relax like a reclining maja. Some of the lucky women who are among Gibson's anointed client list include Angelina Jolie, Gabrielle Union, Renée Zellweger, Keira Knightley, and Anne Hathaway, as well as a phalanx of runway models, whom he ministers to during Fashion Week's twice yearly shows, when he coifs the do's of the mannequins for design houses like Chanel and Prada. He also finds time for the occasional Oprah appearance and countless magazine shoots.
   As for your hair, post-summer, he recommends two things, ardently: "Get a good haircut. Most women tend to go to the salon less during summer; they put their hair up in a ponytail and forget about it." During the warm weather, pat on a leave-in, light-weight conditioner to provide a buffer to the sun's UV rays; he suggests using his Hairsheet Styling, a kind of lotion-drenched towelette that you use to coat your hair with amino acids that he says adds strength and elasticity to your tresses. The other product he swears by is his Goodnite Replenish Hair Repair Serum; he advises the use of a few drops, placed directly on the scalp and massaged through to the hair ends; this, he says will revitalize malnourished, depleted hair. "After summer sun, you have to work a little harder to bring your hair back to a silky, soft state."
Ted Gibson Salon
184 Fifth Avenue; 212-633-6333; www.tedgibsonsalon.com


Prescription for Damaged Hair
In addition to Licari's and Gibson's products, we sought out other post-summer treatments, making a careful study of Sephora's seemingly endless hair-care offerings. We culled colleagues and professionals in the field, too, and then did a test drive of a few product lines to see what left our hair soft, silky, and shiny. Here are two top-flight brands you'll find at Sephora. www.sephora.com.



Ojon (www.ojon.com) has countless
 offerings, all excellent products
for bringing hair back to life:
 Detox Recovery Cleanser ($24)
 and Restorative Hair Treatment ($55).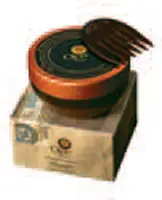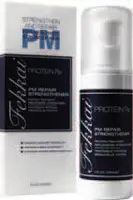 Salon legend Frédéric Fekkai
Protein Rx PM Repair Strengthener ($65)
 (www.fekkai.com) also has a broad treatment
line, with top-notch products for hair repair:
and Overnight Hair Repair ($195).