O.K., bambini, it's the perfect moment to think about la bell'Italia!
On June 4, Umbria Week began in New York City, with a diverse roster of activities staged throughout the city, each designed to celebrate the culture that Umbria has to offer. (Yes, I know, Toscana always seems to steal the proverbial show, but after two visits to Umbria, I'm a convert....but then again, when I visit anywhere in Italy, I am sold.) Among the events on June 4, to laud Umbria, the exquisite ceramics of Umbrian artist Michele de Lucchi were on view at the Italian Trade Commission (33 East 67th Street); the collection was recently on display for a month in St. Petersburg in the Italian Pavilion and they were also on view at the Venice Biennale. (For the record, Umbria got quite a kick start in the press last November, when Gotham's Mayor Michael Bloomberg declared the month, "I Love Umbria" month.)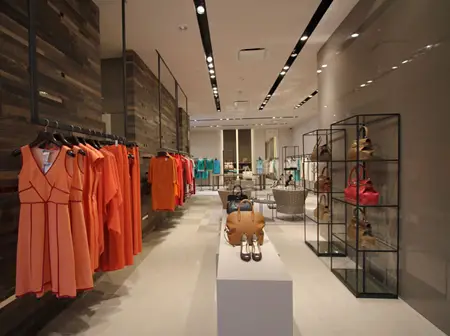 Max Mara

Umbria, landlocked more or less dead center in Italy, is known for its arresting, verdant hills, dotted with stunning towns and villages–all postcard-worthy—seemingly carved into the landscape, towns like Assisi, which takes your breath away from afar.
But it isn't only Umbria that is in the news this week. In fact, all of Italy is in the limelight as we speak. The Italian Trade Commission and the Italian Ministry of Economic Development, along with our local Madison Avenue Business Improvement District, announce the launch of Shop Italy on Madison, a series of shopping events currently underway and ending June 9th.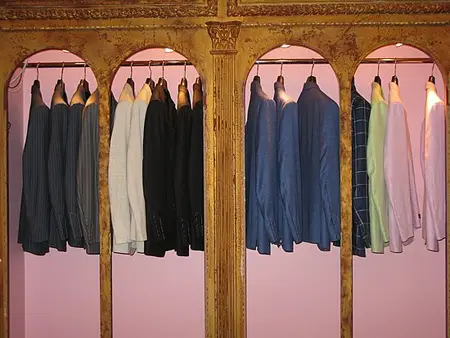 Michel Negri

Shop Italy on Madison will celebrate the rich heritage, quality, craftsmanship, and artistry of Italian-made products, encouraging shoppers to visit Italian boutiques on Mad Ave., one of the city's most visited destinations when it comes to luxury goods. Participating retailers will each host varyious in-store events, offering special discounts as well as in-store activities for eager shoppers, including fashion shows, performances, exhibitions, cocktails parties, and designer appearances. These consumer-focused sales events are designed to encourage the customer to shop while enjoying the entertainment provided by the retailers.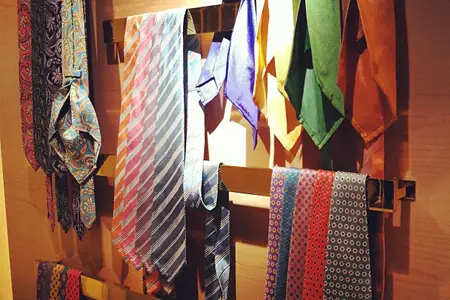 Tincati Milano

And if you didn't think there was a veritable Italian invasion on Madison, think again. Just look at the list of stores which are participating in this promotion: Bellucci Napoli, Beretta Gallery, Bricks, Brioni, Bucellati, Canali, Claudia Ciuti, Davide Cenci, Dino Baldini, Emilio Pucci, Eredi Pisano, Fabrizio Giannone, Fratelli Rossetti, Frette, Galo Shoes, Geox, Giuseppe Zannotti, Il Gufo, La Perla, Luigi Borrelli, Marina Rinaldi, Max Mara, Michele Negri, Monnalisa, Paola Quadretti, Pratesi, Pravda, Sermoneta, and Tincati Milano.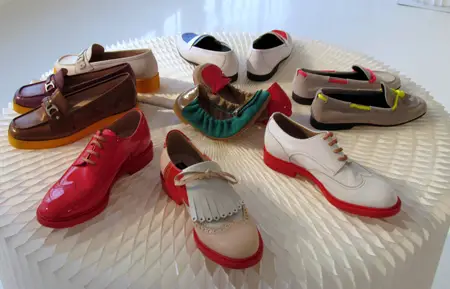 Fratelli Rossetti

Below is a listing of shops and times, where events are taking place:
June 4th
- Beretta Gallery from 6pm to 8pm
- Claudia Ciuti from 1pm to 6pm
- Eredi Pisano' from 6pm to 9pm
- Fratelli Rossetti from 5pm to 7pm
- Geox from 2pm to 7pm
- Tincati Milano from 6pm to 9pm
June 5th
- Buccellati from 11am to 4pm
- Emilio Pucci from 4pm to 8pm
- Il Gufo from 4pm to 7pm
- Max Mara from 5 pm to 8pm
- Michele Negri from 4 pm to 8pm
- Paola Quadretti from 4pm to 7pm
June 6th
- Bellucci Napoli from 4pm to 9pm
- Brics from 4pm to 7pm
- Canali from 1pm to 6pm
- Dino Baldini from 4pm to 7pm
- Fabrizio Giannone from 2pm to 7pm
- Galo Shoes from 4pm to 7pm
- Giuseppe Zanotti from 4pm to 7pm
- Pratesi from 4pm to 7pm
- Pravda from 4pm to 9pm
June 7th
- Brioni from 5pm to 7pm
- Monnalisa from 4pm to 7pm
- Sermoneta Gloves from 4pm to 7pm
June 8th
- Frette from 2pm to 5pm
- La Perla from 11am to 4pm
- Marina Rinaldi from 2pm to 6pm