Sum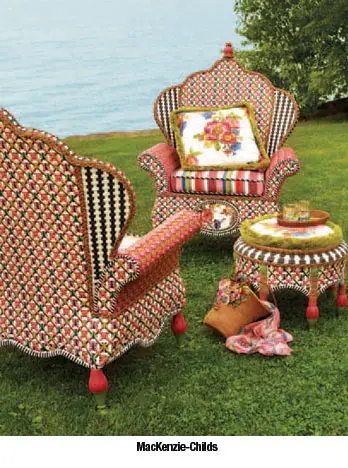 mer Fun
Yes, now is when we think about jewel-toned jellies for our feet, sorbet-bright T-shirts, funky jewelry, vibrant-hued frocks-or even a pink linen sports coat, if you will-and fun, fun, and more fun. Whether it's a swell picnic set from Hammacher Schlemmer (for those Philharmonic concerts in the park), or neon-bold plastic beach and pool toys for a weekend in the Hamptons, or radiant garlands of faux fleurs for your up-do, color and novelty take center stage-and New York City stores and boutiques are where you can find it all.
Summer face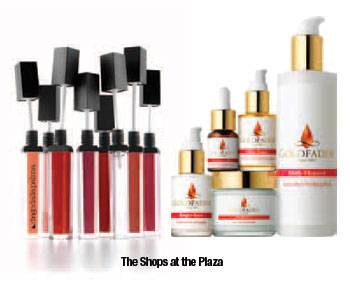 "Facing" Summer: It is definitely the time to lather on the sunblock, step up your skin treatment plan, and get a new palette of gaily hued make-up for a warm-weather glow. Fortunately, you can do all this at the Plaza Hotel's galleria of shops, where miracles are cultivated with a little help (or hope) in a jar. Goldfaden's skincare line is infused with the elixirs of rooibos tea; you'll swoon for the Daily Scrub with ruby crystals, and the Pure Power Antioxidant Complex is a godsend for summer (from $45 to $125). Get summer glam-think of your face as Michelango's canvas-with fabulous color from Milan's primo make-up man, Diego dalla Palma, and his stunning rainbows of glamour for cheeks, eyes, and lips-and the indispensable bronzer/tanning cake. (from $28 to $65).
To view the pages in pdf form, click here.