Raul Melgoza isn't one to brag, but his resume speaks for itself. After all, he didn't just graduate top of his class from the Parsons School of Design. In 2005, Melgoza also was nominated Designer of the Year prior to receiving his degree. Not surprisingly, Luca Orlandi, who started the glamorous Luca Luca clothing line in 1991, imme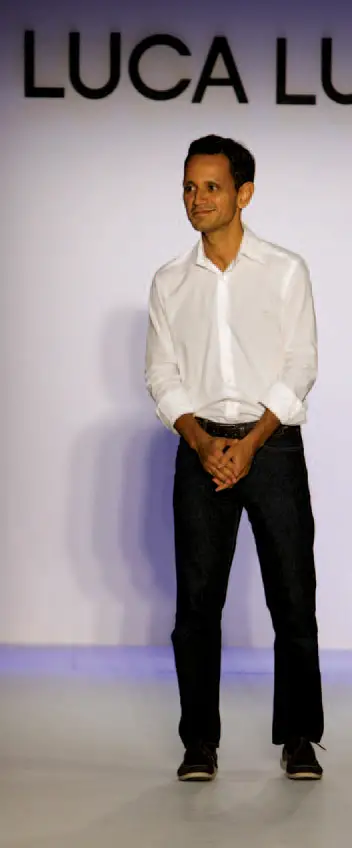 diately hired the wunderkind and last year named Melgoza as creative director of his namesake brand. In between fashion shows and a non-stop schedule, we managed to get this native Californian to give us a "New York minute" and answer some questions.
Q: For those who haven't discovered Luca Luca yet, how would you describe the brand?
A: Luca Luca is a chic, sexy-yet-sophisticated sportswear brand with an uptown look and a downtown spirit.
Q: When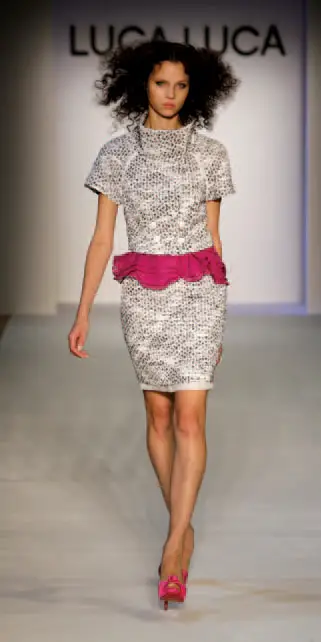 Luca Orlandi named you his creative director a few years after graduating from Parsons, were you daunted by this honor?
A: Truly, it was one of the most exciting moments in my professional career. Although this was my first job out of Parsons, I had worked as Luca's assistant for three years so I had a good understanding of the responsibilities the position entailed.
Q: When you debuted your first line for spring 2009, did you have butterflies in your stomach?
A: Designing my first collection for the label was both thrilling and slightly overwhelming. It was my first attempt at extracting the signature elements of the brand and translating them in a more modern way through my own aesthetic. The weeks leading towards the show were chaotic and stressful but honestly, the day of the show was calming. The show happened so fast that there was little time to analyze and digest everything going on. The following day I looked at the video and images of the collection and read the reviews.
Q: What'
s the best part of your job other than all the great travel?
A: Getting to create a whole new collection each season. Each season you start off with a blank sheet of paper from which you get to build a new story...it's exciting.
Q: If we peeked in your closet, what brands would we discover you wear and what might we be surprised to learn?
A: My personal style is casual with a mix of Prada, Paul Smith, Varvatos. But, you might be surprised by how many jeans and coats I own!
Q: Which leaders in the field have had the greatest influence on your artistic sensibilties?
A: Cristobal Balenciaga, Christian Dior and Chanel. These designers have established a vocabulary that is uniquely their own yet grounded in classics that are as relevant and fresh today as they were then. For me, this is the true test of good design.
Q: If you could dress one celebrity, who would top your list?
A: Nicole Kidman.
Q: What can we look forward to for spring, and where did you get your inspiration?
A: The spring 2010 collection was inspired by impressions of blossoming in nature; exuberant colors, detailed construction yet simplicity in shape and form. I was inspired to create versatile, easy clothing that up close had all the intricate detailing, construction and movement found in nature.
Q: Clearly, you were destined to be a fashion designer but if that hadn't panned out, what would you have been?
A: If I hadn't been in fashion, I would have been a psychiatrist. I am a good listener and genuinely like to help others.
Marla J. Wasserman has written for many magazines in New York. Her last interview for Promenade was with Amy Smilovic of Tibi.