Like Virgin – For the Very First (Class) Time
Dear Sir Richard Branson,
On behalf of every burnt out jetsetter privy to Virgin Atlantic Airlines' newly redesigned Upper Class Cabin, I would like to personally thank you for ushering upscale air travel into the ether of consummate bliss. Your flight attendants – thanks to Virgin's "vocal training sessions" – now approach passengers soto voce. Crew whisperers. Very thoughtful.
As for your crea
ture-comfort innovations, kudos re: the sleek eight-foot bar where guests can socialize over drinks, gorgeous Swarovski crystal curtains, elegant mood lighting, techo-forward handheld touchscreen entertainment units and overall design plan that eliminates the "move-about-the-cabin-bump-and-bruise" motif. And of course, I'd be remiss if I didn't mention the awesome sleeping quarters: full-length beds with double sleeper options.
So again, thank you, Sir Richard for transcendent 21st century First Class air travel.
Most sincerely,
Moi
P.S. Loved your virtual tour of the cabin via PlaneView at Virgin-Atlantic.com
Flat Out Fabulous
The carry-on conundrum of how to pack cosmetics and toiletries (and how to organize them once they invade the hotel vanity) has been resolved by a chic little item called Make-Up-Matte™ by MUM. Bringing a whole new twist to the concept of "all-inclusive," this 17" x 12" versatile roll-up unfurls to – well, whatever you desire, from a rectangular pocket cubby for beauty accouterments to the perfect surfa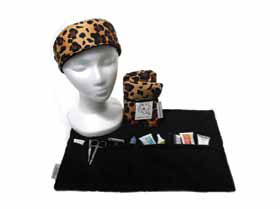 ce saver (lotions, powders and nail polish do have a tendency to run a tad amok) to a pretty way to consolidate must-haves before heading to the gym or photo shoot.
What put this "why didn't I think of that?" bit of fashion/travel-forwardness over the must-have top was the accompanying BeautyBand—a matching head-wrap designed to preserve one's tresses from make-up, creams and ablutions. The luxe package (I recommend the sophisticated "Leopard" style, a favorite with celebrity makeup artists)—is a steal at $29.95. To place your order before your next five-star excursion visit makeupmatte.com.
And a Little Kitten Shall Lead Them
Call her cute, call her kawaii, call her ubiquitous, but Sanrio Co., Ltd.'s Hello Kitty has a hold on pop culture that is simply irresistible. And now the adorable snowy white feline has been recruited by Japan Tourism Agency's Visit Japan project to star in an iPhone app that covers all 47 of Japan's prefectures and provides local tourist information – all while adding a generous dose of whimsy to one's vacation cyber correspondence.
The app, feat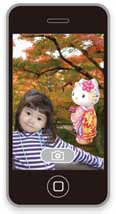 uring Hello Kitty in 53 distinctive costumes, casts the cartoon miss as both a personal tour guide to local landmarks and a multifaceted model: you can insert her into your photos and post them online directly from your iPhones via GPS and the camera functions.
Available for free download (through March 31st) at the iTunes App Store, Hello Kitty is by no means just for kids: adults and collectors have also fallen hard for the wee charmer – so much so that Taiwan's EVA Airways recently announced it will soon introduce its 6th Hello Kitty-themed aircraft, a Boeing 777, to its fleet. Say what you will, this kitten gets around! visitjapanapp.jp; itunes.apple.com
Oh, Just Bee-Hive!
The buzz at the InterContinental New York Times Square is the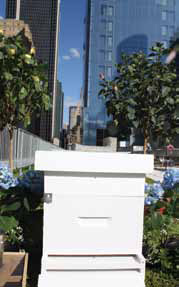 real deal – and a honey of a deal at that—courtesy of a fully functioning rooftop beehive and its industrious tenants.
The first of what will be two hives (in place by 2014), the apiary, while one of several "eco-initiatives" in play at the hotel, is by far the most intriguing and Promethean. Not only is it exceedingly cool to watch a battalion of bees (as many as 50,000) go about their honeycomb business in the heart of Manhattan's Broadway theatre district, the resulting liquid gold has a practical side as well: it's used on-site in restaurant cuisine and honey-infused cocktails. And because this homegrown delicacy is a specialty of the house, it is slated to score serious bonus points in the gift and amenity department once harvesting reaches peak potential, most likely by next year when the anticipated harvest reaches 120 pounds.
Notably, the Times Square hotel is the third U.S. InterContinental property to offer five-star bee accommodations: both the InterContinental Boston and the InterContinental New York Barclay (just across town), boast hale and hearty hives. interconny.com
To view the page in pdf form, click here.