For the first time in quite a while, New York City seems to be eschewing the tried-and-true urban black wardrobe for brighter pastures.
It's no wonder, considering a plethora of shades from across the rainbow spectrum are popping up everywhere. There's the wildly colorful Jeff Koons retrospective at the Whitney Museum, which boasts super shiny balloon dogs and inflatable pool toy sculptures. And near the corner of Central Park South and Fifth Avenue are artist Olaf Breuning's sapphire-blue clouds, raised above the clogged city sidewalks.
Inspired by the multitude of cheery shades around Manhattan, we've rounded up ten of our favorite finds across the city's boutiques and famed department stores.
---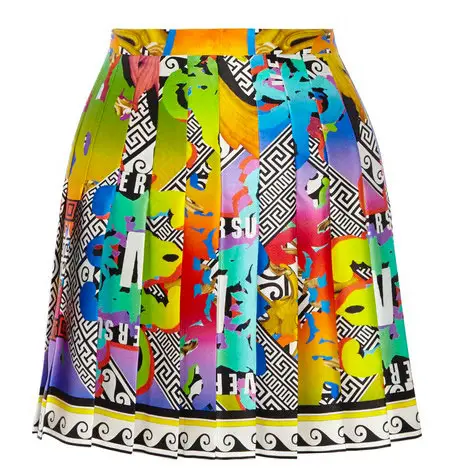 Inspired by one of the brand's heritage prints, this Versace silk mini speaks for itself. Vibrant greens, and swirling motifs make this just the piece to wear for an end of summer trip to Coney Island. $535. 647 Fifth Avenue (51st/52nd Streets); 212-317-0224; versace.com
---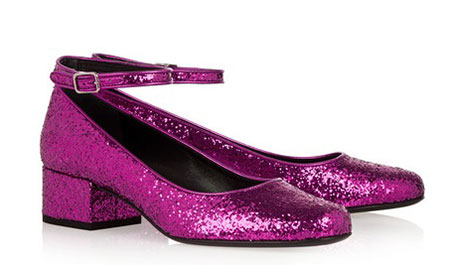 Straight off Saint Laurent's fall runway, these glittery beauties were on every editor and buyer's must-have list. Keep the rest of your outfit simple when sporting the fuchsia leather pumps, and you'll be sure to get compliments aplenty. $845. 80 Greene Street (Broome/Spring Streets); 212-431-3240; ysl.com
---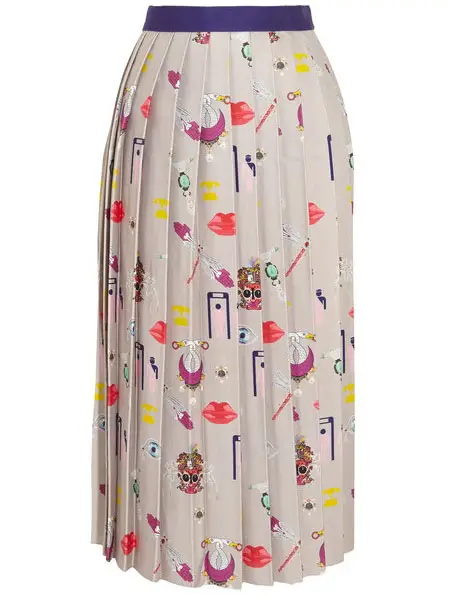 Greek-born and London-based designer Mary Katrantzou is a print master, and continues to enthrall with this season's printed satin-twill midi skirt. The fabric is treated with a slight sheen and features sweet doodles such as lips, jewels, and swans. $2,155. 660 Madison Avenue (60th/61st Streets); 212-826-8900; barneys.com
---
Your inner child will rejoice over Marc by Marc Jacobs' adorable Domo Arigoto floral-print backpack. It will look utterly chic when transporting gym clothes, picnic essentials, or just accompanying you on an afternoon bike ride. $200. 403 Bleecker Street (West 11th/Bank Streets); 212-924-0026; marcjacobs.com
---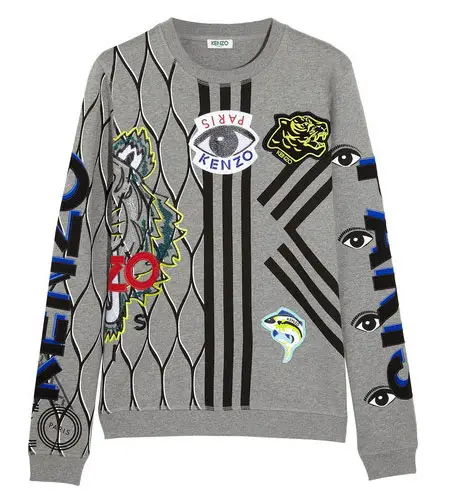 For those that prefer discreet doses of color, look no further than Kenzo's appliqued cotton-jersey sweatshirt. It boasts lemon-yellow tiger heads, sky-blue lettering, and hints of aqua. $575. 35 Howard Street (Broadway/Lafayette Street); 212-219-2688; openingceremony.us
---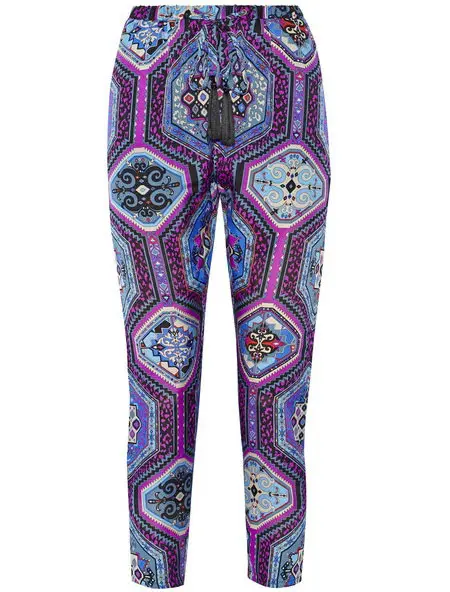 Slip on Emilio Pucci's silk-charmeuse tapered pants and you'll swear that they are as comfy as pajama bottoms. The trousers feature the brand's Suzani print, a heavenly mix of dreamy magenta, red, and blue hues. $1,360. 855 Madison Avenue (70th/71st Streets); 212-752-4777; emiliopucci.com
---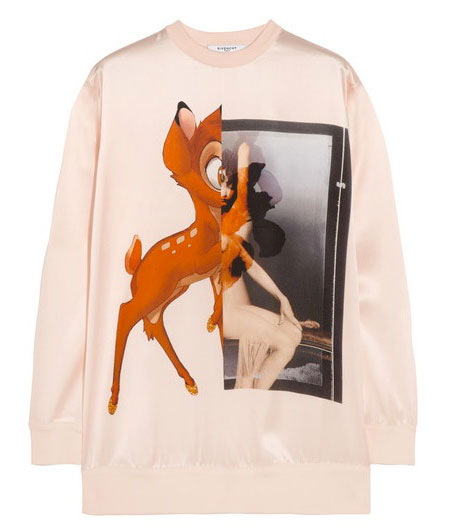 Bambi gets a modern day (and seriously fashionable) makeover on Givenchy's blush silk-satin top. Pair this with tailored trousers or a sleek pencil skirt to make your look decidedly adult. $1,690. 754 Fifth Avenue (57th/58th Streets); 212-753-7300; bergdorfgoodman.com
---
Italian label MSGM has been making waves among the fashion cognoscenti of late, and it's easy to see why with one glance at the brand's satin midi skirt. The style features watercolor swaths of color on a bright white background. $575. 477 Broome Street (Wooster/Greene Streets); 212-941-9656; kirnazabete.com
---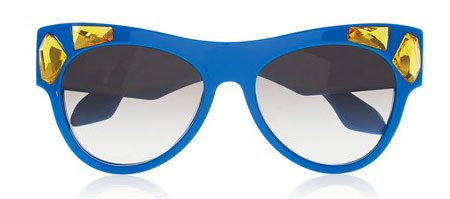 These crystal-embellished cat-eye sunglasses by Prada are a wonderfully quirky piece to sport on your Labor Day holiday. We love the combination of a rich blue base and shimmery yellow accent. $430. 575 Broadway (Prince/Houston Streets); 212-334-8888; prada.com
---
The pattern on Burberry's nubuck tote is inspired by the gardens at Charleston House, one of the Bloomsbury group's favorite getaways. The travel-ready handbag includes a detachable shoulder strap, and is roomy enough for magazines and a tablet. $3,995. 9 East 57th Street (Fifth/Madison Avenues); 212-407-7100; burberry.com