In a certain film that premiered in May, Carey Mulligan, as Daisy, calls her great Gatsby "the man in the cool, beautiful shirts."
Technically, that's Hollywood talking—it's not from F. Scott Fitzgerald's novel—but it's true. Jay Gatsby (played by Leo Di Caprio…or anyone else) knew the value of a well-made shirt. It's hard not to feel envious when Gatsby—in a scene Fitzgerald did write—starts tossing shirt after shirt into the air, showering Daisy in the finest linens, silks, flannels.
Custom-made, no doubt. Time was when only the likes of a Gatsby, or Grant (Cary), or Windsor (Duke of) could indulge in a shirt made to one's precise physical specifications. But today, more and more chaps (some women, too) are enjoying the benefits of a perfect fit.
We've gathered 10 top shirt-makers in the city below—but first, some button-down basics: "Made-to-Measure" (M2M) shirts come from preexisting patterns tweaked to your size (neck, arms) and style (collars, cuffs). A "full bespoke" shirt is hand-made from a one-of-a-kind pattern cut from many measurements. It's pricier, and takes time (often three to six weeks), but no one will have a shirt quite like yours.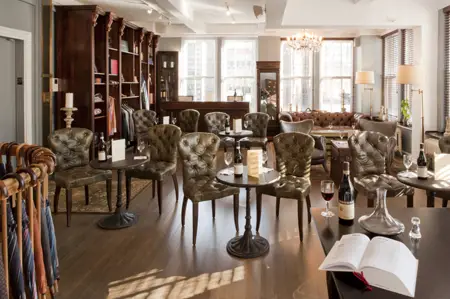 Bellucci Napoli brings Italian grandeur to a high-rise "palazzo." Get measured for a full bespoke shirt (15 different collars/cuffs/buttons, 1,000-plus fabrics), then relax on the terrace overlooking Fifth sipping champagne, whiskey, or espresso. Shirts can be hand-made in a week (from $375) or day (from $575). This season, they launch their first Women's Bespoke Shirt Collection. 5 E. 57th Street, 19th & 20th Floors; 212-207-8228; belluccinapoli.com
---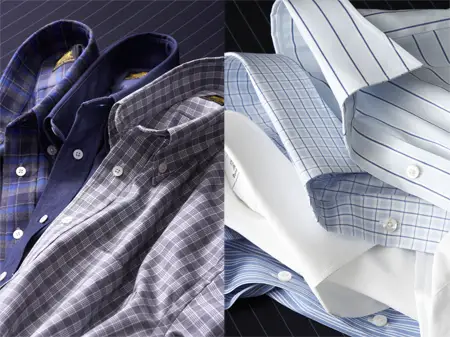 Oxxford shirts are full bespoke, hand-sewn at the collar and sleeve close, and side gussets. Since 1916, the label has dressed stars (Clark Gable, Joe DiMaggio). The U.S.-made shirts sport pearl buttons and comfy collars (lined heavier in front, lighter in back). From $295; two-shirt minimum. 717 Fifth Avenue (enter on E. 56th St.); 212-593-0204; oxxfordclothes.com
---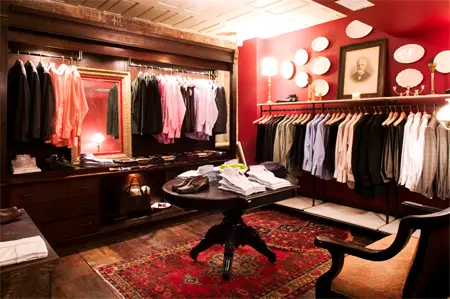 Billy Reid conjures Southern gentility in NoHo. In his cozy, two-story shop (made from reclaimed wood), the Alabama-based designer offers M2M services for men and women by appointment in a charming downstairs parlor. All shirts are made in the U.S. From $245. 54 Bond Street (Lafayette St.); 212-598-9355; billyreid.com
---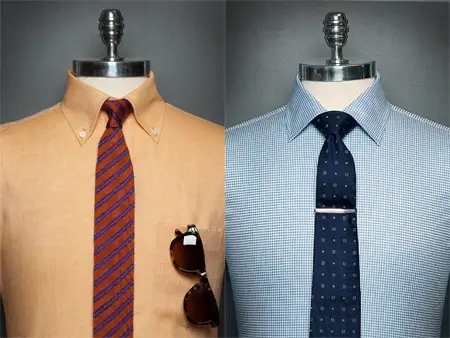 Michael Andrews Bespoke offers, yes, bespoke shirting with 18 collar / cuff styles, contrast stitching and trim, shell buttons and single-needle stitching. Get fitted, then sidle up to the bar. $175 to $395. 2 Great Jones Alley, (off Great Jones St., between Broadway and Lafayette); 212-677-1755; michaelandrewsbespoke.com
---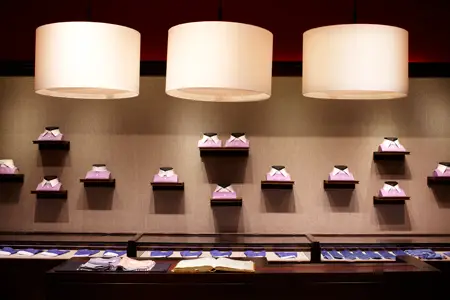 Turnbull & Asser is the granddaddy of Brit shirt-makers, clothing royals and others at its Jermyn Street shop in London since 1885. The flagship here offers U.K.-made M2M or full bespoke shirts in 1,000-plus fabrics and conservative to Technicolor hues. From about $400; six-shirt minimum (first order). 50 E. 57th Street (Park Ave.); 212-752-5700; turnbullandasser.com
---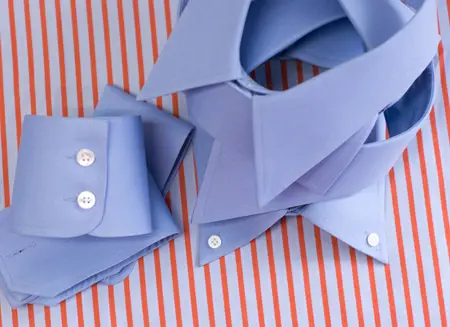 Mohan's Custom Tailors, popularized by sports legends like Walt Frazier, provides full bespoke shirts in more than 10,000 fabrics, with 21 collar, 18 cuff and 60 monogram styles. Enjoy personalized details like center box or side shoulder pleats in back, or flap pockets. $75 to $250; four-shirt minimum order. 60 E. 42nd Street, Suite 1432; 212-697-0050; mohantailors.com
---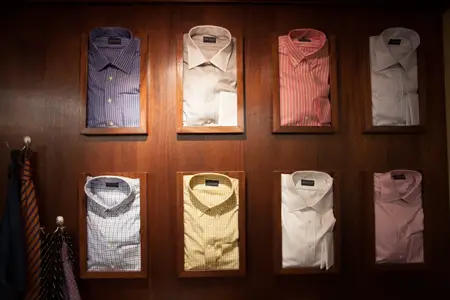 Alan David Custom has created full bespoke clothing since 1926. Owner Alan David Horowitz grew up working for his grandfather (legendary retailer Moe Ginsburg), so commitment to quality is in the genes. The bespoke shirting comes in a wide selection of fine fabrics (Loro Piana, Thomas Mason, Ermenegildo Zegna). From $110; first-time clients get a 10 percent discount and two-shirt minimum (four-shirt minimum for existing clients). 16 E. 40th St., 212-227-4040; alandavidnyc.com
---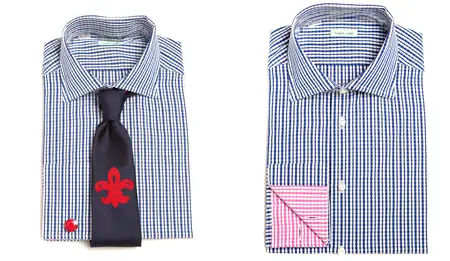 Duncan Quinn, with its well-appointed, sliver of a shop in NoLIta (and roving double-decker bus / pop-up shop), is the Brit bad boy of custom tailoring—a fave of youthful hipsters drawn to the full bespoke shirts made in London with rare fabrics of fine Egyptian cotton milled in Italy. From $425; four-shirt minimum (first order). 8 Spring Street (Elizabeth St.); 212-226-7030; duncanquinn.com
---
Ascot Chang makes true bespoke, hand-made shirts for men—and women—from two-ply yarn (two cotton strands twisted into one, for tighter weaves and softer, pill-resistant shirts). $200 to $1,500, minimum order, three shirts. 110 Central Park South; 212-759-3333; ascotchang.com
---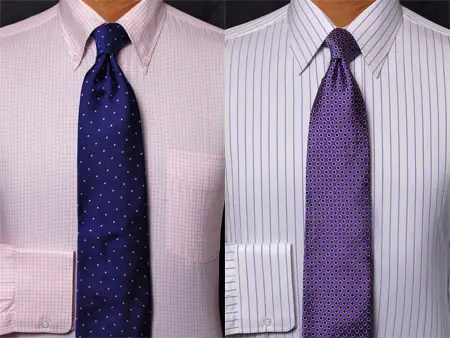 Geneva Custom Shirts cuts, sews, monograms, all on site, using Thomas Mason, Alumo and other fine fabrics. A show-biz staple (outfitting The Godfather, Goodfellas, Boardwalk Empire), they wash fabric multiple times, reducing shrinkage before it's hand-cut. $275 to $450; four-shirt minimum (first order). 65 W. 55th Street, Rm. 2A; 212-967-7460; genevacustomshirts.com