Now that the holidays are over and New York City has been pummeled with the first snowstorm and the season — not to mention the deep freeze — we believe it is high time to get out of town and on vacation.
Fortunately, the resort collections are filtering into Manhattan stores and offering up a plethora of accessories that will offset winter doldrums. Think sunglasses with ombré lenses and scarves strewn with elegant blooms.
Whether the months ahead involve a ticket to Tahiti or simply a blustery stroll along the Hudson River, rest assured that these fashion picks will put you in a beach-y state of mind.
---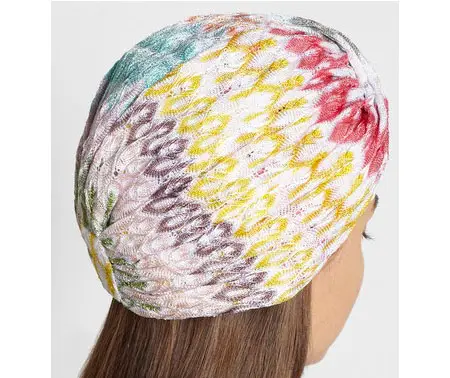 No one crafts colorful knits quite like Missoni, and the brand's swirling crochet turban offers up a strong dose of sleek, Italian style. The piece gets bonus points for being easily packable into your carry-on. $230. 1009 Madison Avenue; 212-517-9339; missoni.com
---

After donning this pair of floral-printed brocade espadrilles, your feet simply won't be able to face dreary snow boots again. The leather sole slip-ons are made in Spain, and feature an ultra-comfy, cushioned heel. $445. Dolce & Gabbana, 825 Madison Avenue; 212-249-4100; dolcegabbana.com
---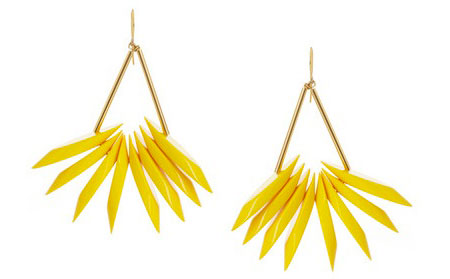 Marni's brass-and-resin earrings will provide a wonderfully sunny hue to your ensemble, be it basic black city wear or a bikini in Miami Beach. $310. 161 Mercer Street; 212-343-3912; marni.com
---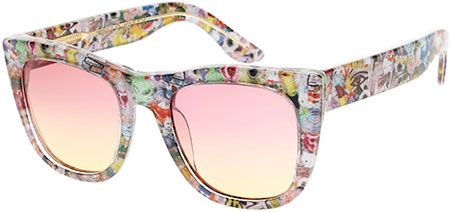 For Italian eyewear brand Super's latest collaboration, they have teamed up with Hello Kitty for a perfectly glittering and girly pair of shades. The sunglasses utilize colorful, fading lenses and a shiny, laminate frame. $289. Blue & Cream, 1 East 1st Street; 212-533-3088; blueandcream.com
---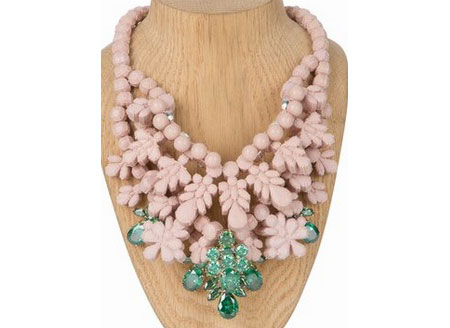 Antwerp-based jewelry label Ek Thongprasert has made their name constructing whimsical pieces that are still decidedly adult, such as the Misha necklace. Here, faceted silicone and crystals are used to great effect to make the statement necklace's candy-hued clusters. $820. Opening Ceremony, 35 Howard Street; 212-219-2688; openingceremony.us
---
Leave it to Kenzo to transform an already luxurious silk-and-cashmere scarf into a veritable work of art. The yellow-and-lavender floral motif offers just the reminder we need that spring will (eventually) be around the corner. $400. Barneys New York, 660 Madison Avenue; 212-826-8900; barneys.com
---
The boater hat has quite the storied history; namely, that it was the first hat Coco Chanel designed. Here, milliner extraordinaire Eugenia Kim adds her own touch to the boater with a grosgrain bow and studded detailing. $318. Anthropologie, 75 Ninth Avenue; 212-620-3116; anthropologie.com
---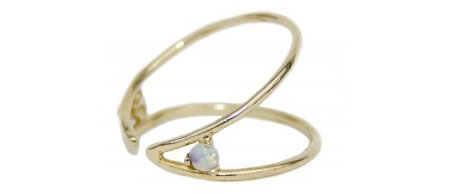 Brooklyn-based WWAKE makes some seriously lust-worthy pieces. Take their Wrapped Triangle ring with opal detail, a simple yet wholly unique piece that deserves to be a constant fixture on your finger. $310. Otte, 121 Greenwich Avenue; 212-229-9424; otteny.com
---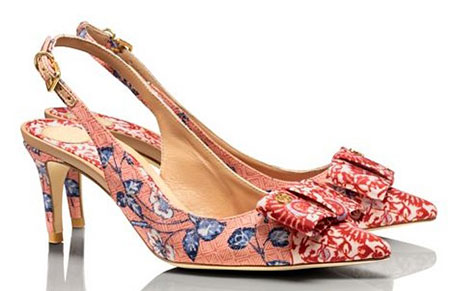 Floral patterns and kitten heels make a winning combination on Tory Burch's tropical Aimee slingbacks. A bow and sophisticated pointy toe will take you from poolside lounging to oceanfront cocktails. $325. 257 Elizabeth Street; 212-334-3000; toryburch.com
---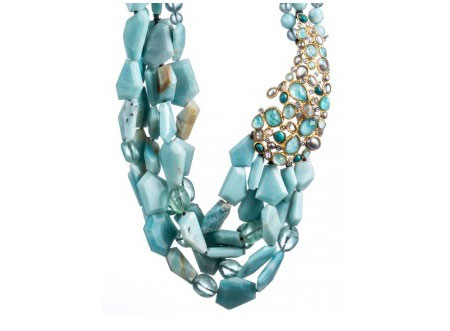 Not much thought has to go into the rest of your outfit when you're sporting Alexis Bittar's stunning Mosaic Kiwi necklace. Each strand literally drips with gemstones and rich gray pearls. $595. 465 Broome Street; 212-625-8340; alexisbittar.com