You'd never think to push a vacuum cleaner the 850-mile distance between Wiltshire, England and Valencia, Spain, but the engineers at Dyson more or less do that all the time. When they test a new vacuum and mount it on a turntable rig, they let it rip for a trip (well, a virtual journey) of that many miles. In addition, these mad scientists are responsible for 304 patents and 481 pending patent applications worldwide relating to the technology used in the Dyson Ball line of vacuum cleaners.
The latest member of the Dyson vacuum cleaner family is the DC65 Animal and it is the result of more than three years of intensive research and development by a team of 70 engineers. They created more than 5,000 prototypes before the actual final unit was crowned. In general, Dyson vacuums are subjected to 550 tests during more than 50,000 hours. While in development, a Dyson vacuum will be dropped onto a hard floor over 5,000 times. Gee, do you think these people mean business? You betcha they do!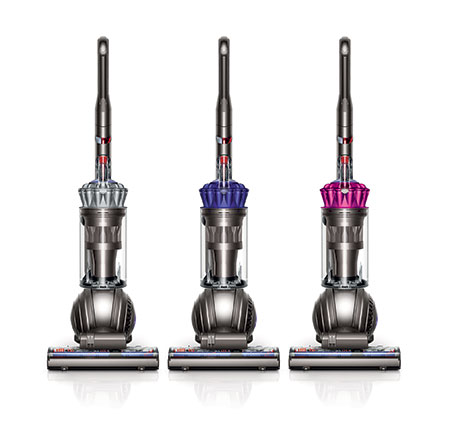 The new Animal was released the end of January, and by March it was rolled out to all major retailers who handle the company's vacuums. Just in time for spring cleaning. And spring cleaning is exactly what I did for most of April. And I am happy to report that this machine really outshines my old Dyson. Mirabile dictu!
Here are some of its features that the company touts:
Radial Root Cyclone technology, which is designed to maximize suction power, resulting in twice the suction of any other vacuum, according to studies that the company posts. The company says that the suction is up to 180 watts, which doesn't mean much to most of us, but it does mean something when you watch it snarf up all the dirt and dog fur (and accompanying unseen allergens) that have lodged in the corners of my house.
The brushbar power, they say, is increased by 25%, and there are stiffer bristles to "nudge" the carpet into giving up its hostage dust and dirt.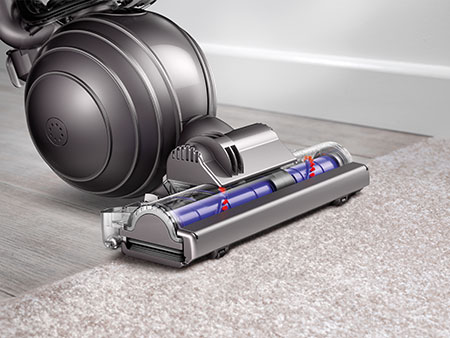 The cleaner head is self-adjusting, and that is a major boon. The base plate on the Animal adapts to every floor surface, creating a continuous seal, regardless of whether it is moving from hardwood floor to carpet, or vice versa. That is really a plus, in that you no longer have to hit a foot button or flick a switch to change the position of the roller head.
With newer technology inside the swivel ball (which is on the upright now, too), the machine is much easier to steer and turns handily with a gentle flick of the wrist.
There is also now an instant-release hose and wand, ensuring easy detachment, with no parts to assemble.
It retails from $499 to $649 (an investment, indeed), depending on the model, but that is the manufacturer's suggested retail price; however, if you hunt, you can find it for less...and also look for sales at your local retailer. Is it worth it? Both my cleaning lady and I (we both vacuum) agree it is.
I expect that in a few more years, James Dyson will come up with an even newer, better, improved Animal. The company has over 1,500 scientists and engineers developing new technology globally, and Dyson invests over $2 million a week in its research and development; furthermore, it plans to increase that number by 20% a year for the next five years! Lord only knows what these geniuses will come up with. Look for new-generation, completely refabricated, re-thought-out appliances of all stripes. After all, who would ever have thought someone could create an effective and stylish fan with no blades?