From Bayard to Bleecker Streets, Elizabeth Street covers a north/south swath of downtown Manhattan that comprises parts of diverse, ethnic neighborhoods, including Chinatown, Little Italy, and NoLita; to the west is SoHo and to the east, the Lower East Side.
Along Elizabeth Street is a colorful slice of New York's multicultural environs: The Chinese grocer and the Italian butcher still co-exist, alongside a hip barber shop, the New York Shaving Co., which exalts the nostalgic hand-wrought shave. A modern-day restaurant, the Musket Room, offers New Zealand red doe with flavors of gin, not far from the fashionable Little Cupcake Bakeshop, a charming place to savor a decadent sweet, in between shopping.
And, indeed, shopping—glam and galore—graces the street: Jaw-dropping jewels at Me & Ro, fashion-forward costume jewelry at Gas Bijoux, trendy clothing at Rag & Bone, designer duds at Christian Siriano, home décor and vintage furniture at shops like Area ID and Craig Van Den Brulle, and splendid antiques at Elizabeth Street Galleries. Here's a taste of Elizabeth Street.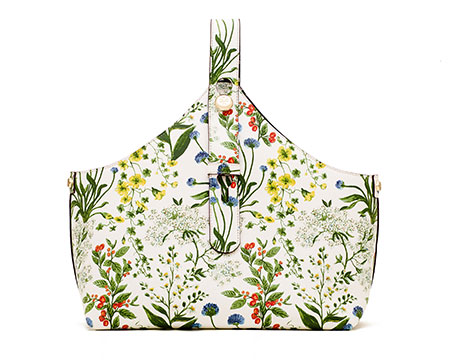 "Chic and sophisticated, but with a twist" might best describe the modern-preppy look at Tory Burch. Her leather "Garden" tote in a watercolor, botanical print (above) is the perfect springtime bag, accompanied by her "Sydney" leather sandals, embellished with resin fleurs and "gemstones." $450 and $295, respectively. 257 Elizabeth Street (Prince/East Houston Streets); 212-334-3000; toryburch.com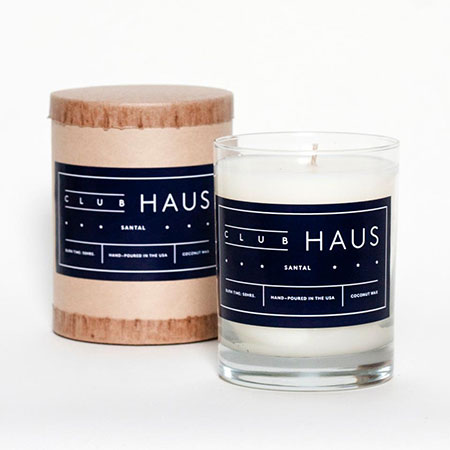 A little sliver of a groovy shop, Haus Interior sells a lovely assortment of candles, coasters, bowls, and blankets, and then some. Its proprietary-brand, coconut-wax candles are hand-poured and burn for about 50 hours. Among the half-dozen scents are fig base/fireside and blue spruce/cedar wood. $32.
250 Elizabeth Street (Prince/East Houston Streets); 212-741-0455; hausinterior.com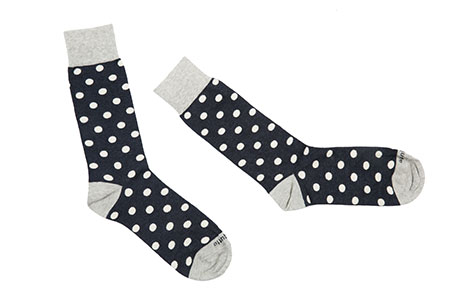 The UK-based, 180-plus-year-old Holland & Sherry Bespoke opened its first American Bespoke shop recently and while the company is known for its finer-than-fine menswear-inspired textiles, this boutique vends everything from barware to hardware—and clothing in between. The 100% combed-cotton socks are a symphony of dots, stripes, and chevrons. $24. 209 Elizabeth Street, Suite B (Prince/Spring Streets); 212-343-1261; hsbespoke.com
Trendy Vince salutes the clothes that today's modern hipster—male and female--wants to wear, always using fine fabrics and classic design. The gingham-inspired button-up shirt is 100% cotton and features a great cut. $195. 16 Prince Street (Elizabeth Street); 212-343-1945; vince.com