Summer is finally here — meaning more time outside walking, shopping, sightseeing — and Mephisto provides all-day comfort and all-day style for all those activities.
Mephisto prides itself on offering "Tireless Walking" so you can go all day and into the night without your feet feeling fatigued, with the perfect styles and colors to complement your entire summer wardrobe. There are many to choose from: heels, flats, wedges, slip-ons, athletic styles…all providing you with the legendary Mephisto comfort.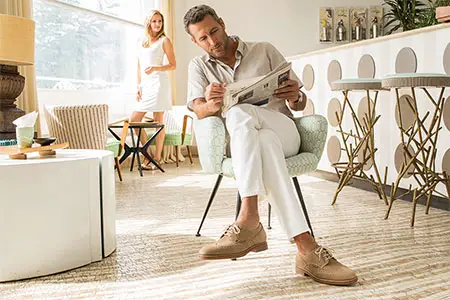 Mephisto's new, second location on Madison Avenue opened late last fall, "allowing us to reach out to new customers as well as existing, loyal Mephisto aficionados,'' says Rusty Hall, president and CEO. And it makes for that much more convenience when shopping this world-renowned brand.
Open Mon.-Sat., 10am to 7pm & Sun., 11am to 6pm. 1040 Third Ave. (61st/62nd Streets), 212-750-7000; 1089 Madison Avenue (82nd Street), 646-422-1000; mephistousa.com