Alluring and quintessentially one of the most sought-after jewelry designers in the world, Aaron Basha's jewelry collections are a celebration of life, exuberance, and passionate personal style. The collections are delicately handcrafted in Italy, and are available in an array of styles in pure 18-karat gold, colored enamel and diamonds. Basha's charms have reached iconic status and remain at the forefront of modern yet, equally classic jewelry design. Visit their NYC boutique at 685 Madison Ave. (61st-62nd Sts.), 212-644-1970; aaronbasha.com
---
Kids will be ready to move right into this classic Victorian Dollhouse available from FAO Schwarz. Made with superior craftsmanship, this majestic dollhouse is every child's dream come true. At nearly three feet tall, it comes with more than 30 pieces of wood furniture for every room of the house, and has been designed to endure durable years of imaginative play. No batteries required. Recommended for ages 3 years and up. Visit FAO.com for more details. 767 Fifth Ave. (58th St.), 212-644-9400
---
For the holidays, discover luscious colors from MacKenzie-Childs. Mix and match the seasonal home with versatile hand-painted Courtly Checks and lush, hand-decorated Flower Market décor for a stunning presentation. Color-glazed, heavy-gauge steel. Imported. 20 W. 57th St. (5th-6th Aves.), 212-570-6050; mackenzie-childs.com
---
Aside from world class shopping on Fifth Avenue and the popular holiday markets of Union Square and Bryant Park, New York City is also home to untapped museum shops with gifts that – many times – cannot be found elsewhere.


Above: Scaled down from the original 12-by-12-by-6-foot steel artwork, Robert Indiana's famous pop icon symbol of Love can be used as a paperweight or a cute wedding cake topper. Available at the Whitney Museum shop.

From plates featuring reproductions of surrealist René Magritte and bookends created from actual marble of Grand Central Terminal, to color-coded chopping boards and unique jewelry, New York City museum shops offer gift ideas for everyone on your list.

Click here to get exclusive savings at some of the city's best museum shops with discount codes from Thought Gallery, plus gift ideas for the bookworm, writer, chef, fashionista, kids and more.
---
A bright idea for your engagement or anniversary, these yellow diamonds look radiant in their handmade settings. They are available at both of Cellini Jewelers' Manhattan boutiques along with an extensive collection of classic and contemporary pieces. Or choose from Cellini's extraordinary range of white and natural color diamonds, exquisite gemstones and lustrous pearls to create your own custom design. 301 Park Ave. (50th St.) or 509 Madison Ave. (53rd St.), 800-CELLINI; cellinijewelers.com
---
Bringing a touch of modernity to Jacob & Co.'s iconic Five Time Zones collection, The Ghost takes haute horology on a journey to the digital age. Powered by a high-precision, Swiss-made digital movement, The Ghost simultaneously presents the time in five selected time zones via on-demand LCD screens. It takes a spectacular approach to cosmopolitan horology with a daring use of electronics that redefines the boundaries of watch making. 48 E. 57th St., 212-719-5887; jacobandco.com
---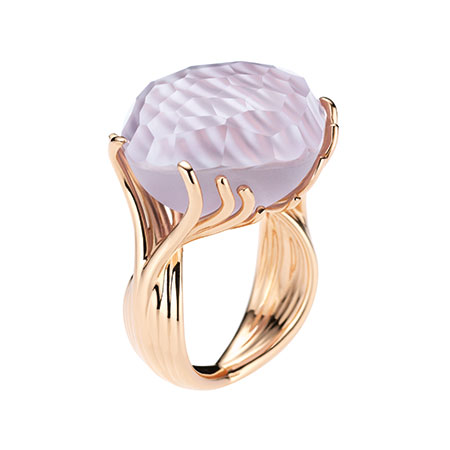 The wonders of nature cannot be duplicated. Coming as close as possible to nature, not as a copy but as a small work of art, is the passion pursued by the new cocktail rings. Named after the passionflower, Passiflora from the BY KIM jewelry line seduces through its opulent extravagance and lightness. Because of its faceted surface, the large gem looks as though it had just been removed from the surrounding cliffs. Held fast by golden tendrils, the full power of the crystal is presented in the open setting. $3,745. Wempe, 700 Fifth Ave. (55th St.), 212-397-9000; wempe.com
---
The ultimate gourmand gift this holiday season! Indulge in a Caviar Russe pairing of foie gras, smoked salmon and fresh malossol caviar, packed in an insulated caviar gift bag with house-made blini, crème fraiche and serving utensils. Packages start at $125. Caviar Russe is a leading caviar purveyor, retail and online boutique and luxury restaurant, open Mon.–Sat., noon–10pm; Sun., noon–4pm. 538 Madison Ave. (54th-55th Sts.), 2nd Floor, 212-980-5908; caviarrusse.com
---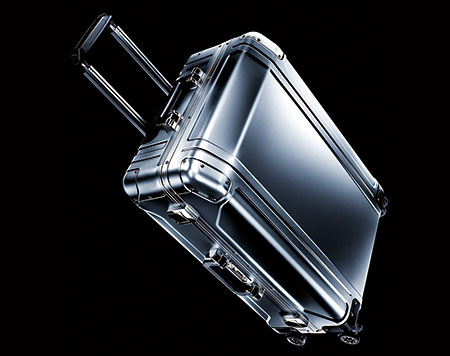 Zero Halliburton, known for durable and classic travel cases, is celebrating its 75th anniversary by introducing the new Geo Aluminum Collection. The Carry-On Travel Case ($695) offers protection for your valuables while travelling around the globe. A tough aluminum shell, draw-bolt latches, and a combination lock provide for the ultimate in security. Zero Halliburton's first U.S.-based flagship store is here in New York City at 300 Madison Ave. (41st-42nd Sts.), 646-640-3600; zerohalliburton.com
---
This year, give the compact camera that captures ultra HD images. When beautiful scenery inspires the artist within, capture every exquisite detail with the compact Cyber-shot RX100 II, available at the Sony Store. You'll enjoy extraordinary light sensitivity, breathtaking image quality, and beautiful background defocusing thanks to a newly developed 1.0-inch back-illuminated CMOS sensor and F1.8 lens. 550 Madison Ave. (55th-56th Sts.), 212-833-8800; store.sony.com
---
Reinstein/Ross jewelry is distinctly contemporary, but has a timeless quality. Pairing vibrant precious stones and classical goldsmithing techniques, their jewelry is designed and hand-fabricated in their Madison Avenue shop. Their collection is extensive, ranging from their original hoop earrings with changeable drops, to necklaces, bracelets, signature show pieces, bridal jewelry and beautiful wedding bands. Pictured: Sonoma Taj Cuff in 20k Peach Gold with Rose-Cut Black Diamonds and Rose-Cut Pale Yellow Diamonds. $11,800 each. 29 E. 73rd St. (Madison Ave.), 212-772-1901; 122 Prince St. (in SoHo), 212-226-4513; reinsteinross.com
---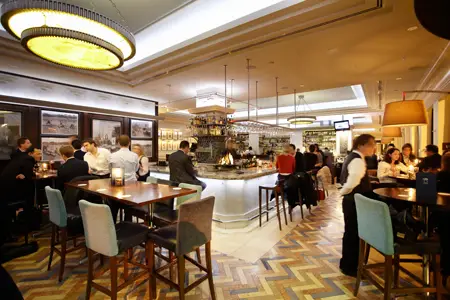 "One card, seven restaurants..." If there are foodies on your list, look no further than gift cards from the Livanos Restaurant Group, which includes top NYC restaurants such as Oceana (pictured), Abboccato, and Molyvos. Plus: Purchase $300 in gift cards and receive a bonus $25 gift card, while $500 earns a $50 gift card, and $1,000 earns a $125 gift card. Click here to view all their NYC-area locations and here to purchase.

---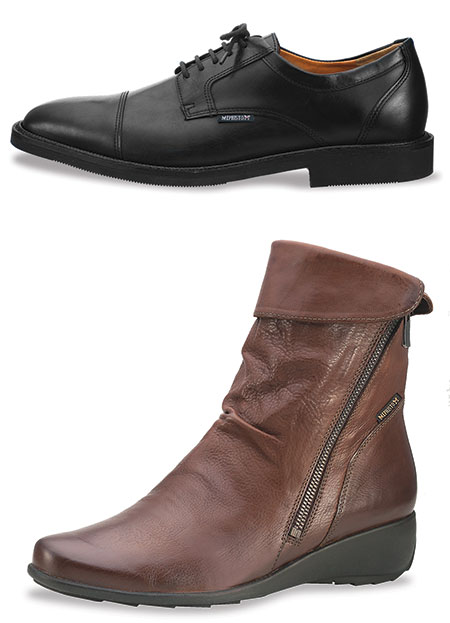 Give the gift of comfort this year! Mephisto – The World's Finest Footwear is internationally known for their superior quality and unsurpassed comfort. Their handcrafted excellence ensures the fit and the feel that you cannot find in any other brand. Two convenient locations to shop, including the newest Mehphisto shop on Madison Avenue. At top, the Poley for men ($460); below, the Seddy for women ($399). 1040 Third Ave. (61st-62nd Sts.), 212-750-7000; 1089 Madison Ave. (82nd-83rd Sts.), 646-422-1000; www.mephistousa.com
---
Visit Imperial Fine Books, Inc. for fine leather-bound sets, fine bindings, children's, illustrated, and fine and rare editions. Pictured here is a two-volume collection of Alice in Wonderland and Through the Looking Glass; you will find this and many other beautiful sets and single volumes that will make the perfect gift for the holidays and throughout the year. They also offer gift certificates, custom bookbinding, worldwide shipping, free delivery in New York City, and a color catalog. 790 Madison Ave. (66th-67th Sts.), Second Floor, 212-861-6620; imperialfinebooks.com
---
This Pewter Antler Candleholder ($495) is part of a well-curated collection of decorative accessories that can be found at Beretta Gallery. Perfectly suited for a lifestyle of good taste, to express your love of nature and the quest for quality and substance—this is the Beretta lifestyle, an unmistakable style that knows no bounds. All the items in the Beretta Gallery are supplied by internationally renowned manufacturers or handcrafted by artisans. These gift items are intended to add a touch of class to the setting, whether it be a townhouse or a mountain lodge. 718 Madison Ave. (53rd-54th Sts.), 212-319-3235; newyork.berettagallery.com
---
Kite 1S Pendants by Yael Sonia Fine Jewelry are "the perfect gift for any occasion." The above pieces feature18K yellow gold with diamond, rutilated quartz, and quartz; many other stone options are also available, starting at $875. 270 Lafayette St. (Houston-Prince Sts.), Suite 810, 212-472-6488; www.yaelsonia.com
---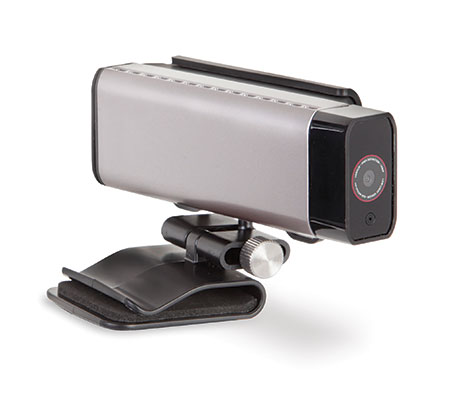 Continuing its 165-year history of offering the Best, the Only and the Unexpected, Hammacher Schlemmer introduces The Hands Free Live Broadcast Camcorder ($329.95), a video camera that broadcasts real-time videos on the Internet or between mobile devices. The camcorder attaches to a helmet, bike, or hat, captures HD video, and streams the content in real time on one's Facebook wall or between smartphones or tablet computers. "The Hands Free Live Broadcast Camcorder allows friends and family all over the world to watch live high-definition video of holiday gatherings, a child's first steps, or your visit to a famous landmark," explains General Manager Fred Berns. 147 E. 57th St., 800-421-9002; hammacher.com
---
Designer Kara Ross (whose private clients include President and First Lady Obama) has opened her flagship store in New York City, offering fine jewelry pieces, handbags, bridalwear, the Gemstone Collection, and more. Pictured here are items from the Petra Collection, the first complete collection of fine jewelry that Kara Ross has put out in five years. Petra, the Latin word for "stone," exemplifies Kara's close affinity for a multitude of gemstones, stemming from her training as a GIA-certified gemologist. The collection highlights the natural beauty and special qualities of the gemstones, and includes a range of necklaces, earrings, bracelets, rings and pendants. 655 Madison Ave. (60th St.), 212-755-8100; kararossny.com
---
With a 30,000-square-foot flagship store, DataVision is NYC's largest independent computer and video retailer, with a huge selection of computers, software, peripherals, digital cameras, camcorders and more. Come in for the new iPad Air from Apple, available from 16GB to 128GB. 445 Fifth Ave. (39th St.), 212-689-1111; datavis.com
---
Golf & Body NYC is a private club in the heart of Manhattan offering golfers the ultimate setting for enhancing performance, getting and staying fit, and socializing with friends and business associates. A team of golf, fitness, and sports medicine experts combine their knowledge with the members' passion to help them play the best game of their lives in the best shape of their lives. Inquire at 212-244-2626 or info@golfbodnyc.com for a one-month trial membership ($750). 883 Sixth Ave. (32nd St.), 212-244-2626; golfbodynyc.com
---
The "one-stop dental perfection" approach of Jan Linhart D.D.S., P.C. combines two elements: exceptional, cutting-edge dental treatment in a state-of-the-art facility, and the total patient experience. For the holidays, give the gift of a PearlinBrite® laser tooth whitening, a 2-hour, in-office procedure that's more effective than any other tooth-whitening system and shows immediate results. 230 Park Ave. (46th St.), 212-682-5180; drlinhart.com
---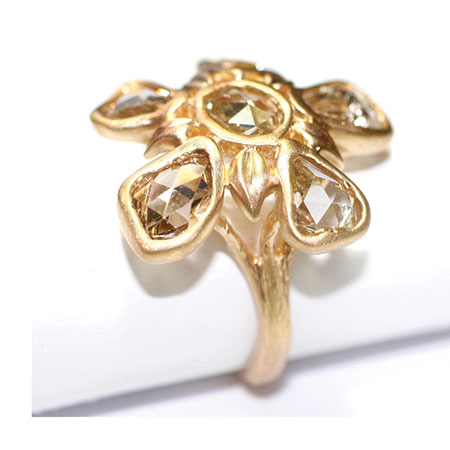 Available at Little King Jewelry, a contemporary jewelry boutique in the heart of the thriving East Soho shopping district, this exquisitely hand-carved, floral-inspired ring is shown in 18k yellow gold with antique rose-cut diamonds. This stunning ring is also made in sterling silver with pastel sapphires, in mixed 14k rose gold and silver combinations, and can be done in a variety of metals and stones, with just as impactful results. Expertly crafted and hand made in NYC, it is a statement piece, a cocktail ring, and a conversation starter. 177 Lafayette St. (Grand-Broome Sts.), 212-260-6140;
littlekingjewelry.com
---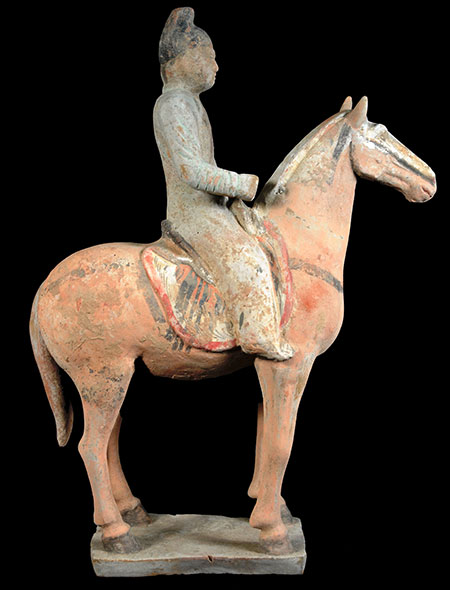 Far Eastern Arts & Antiques has one of the largest collections of Asian furniture, art and antiquities in New York City — and the world. Each piece has been hand-selected from ancient burial digs in China. Pictured here: a Chinese Tang Dynasty (7th-8th century) Terracotta Horse and Rider. All original. 10"L x 3"D x 14"H. $2,900. 799 Broadway (11th St.), 212-460-5030; fareasternantiques.com
---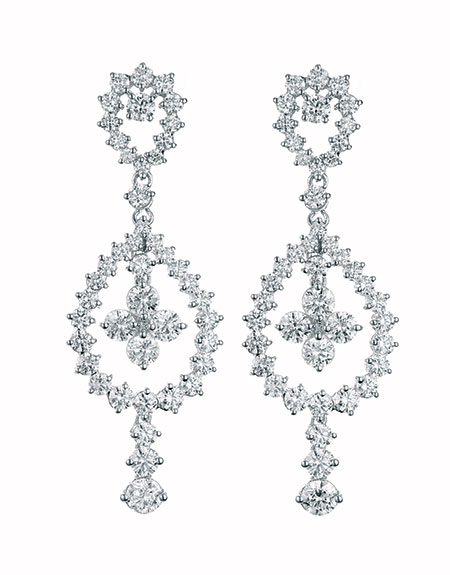 Sometimes the premieres of films such as The Great Gatsby and Grace of Monaco spark our desire for extravagantly beautiful things: the elegance of diamonds, designer gowns, and the pleasure of sentimental motifs such as flowers and lace. The new Wempe chandeliers enchant the beholder with their timeless beauty and playful stylized flower designs. Of course they are available in elegant white gold, and of course they are encrusted with diamonds! Lots of diamonds! (18K white gold with 88 brilliant-cut diamonds 4.6ct.) $17,225. 700 Fifth Ave. (55th St.), 212-397-9000; wempe.com
---
CitiShoes has the perfect gift for the man who has everything: Slippers by Church, hand-stitched in the finest, softest English leather in 3 distinct styles. They offer comfort, style, and quality craftsmanship starting at $215. Other gift items are available, including fine leather belts, socks, and gift certificates. 445 Park Ave. (56th-57th Sts.), 212-751-3200; citishoes.com
---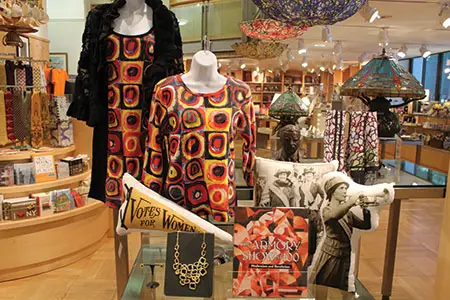 Shoppers passionate for the treasures of America's past will find an eclectic array of gifts at the New-York Historical Society Museum Store. The Museum Store has been hailed "the best-curated cache of thoughtful, culturally significant gifts" by the Village Voice. Featuring apparel, stationery, posters, prints, books, jewelry, toys and more, the Museum Store is conveniently located across from Central Park on the Upper West Side. 170 Central Park West (77th St.), 212-485-9203; nyhistorystore.com