Wolverine, the maker of dependably rugged boots since 1883, has opened a permanent store in Nolita at 254 Elizabeth Street. The new location follows the successful New York pop-up venture in fall 2012, and will again offer a curated selection of goods that share Wolverine's commitment to quality, heritage, and craftsmanship.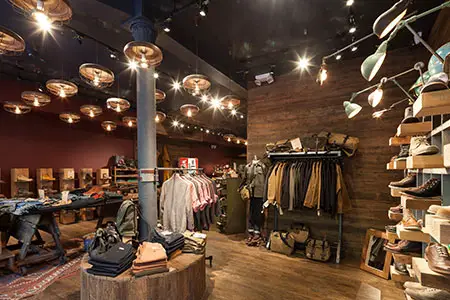 "The success of the Wolverine Company Store pop-up shop exceeded our expectations and made it an easy decision to open a permanent location," says Todd Yates, President-Wolverine Brand. "The store showcases our heritage, and through that story we've been able to make strong brand connections with so many people. We are excited to continue that momentum with the permanent location for many years to come."
BKLYN Dry Goods created the concept and design of the permanent location, keeping the familiar pop-up store features —like wooden beams — that were part of Wolverine's original tannery dating back to the late 1800s, and a wall of vintage shoe lasts. Alongside these distinct features are other new design elements, such as a concrete sign, weighing more than 1,000-pounds, from one of the company's original factory buildings.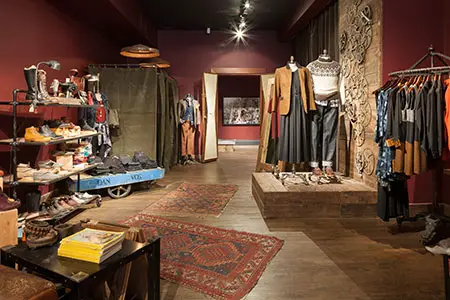 In addition to the full men's and women's collections of Wolverine 1000 Mile and Wolverine No. 1883 (including the brand's collaborations with Samantha Pleet and Filson), the store showcases men's and women's items from other like-minded brands including Filson, Tellason denim, Left Field NYC, Imogene + Willie, and Tanner Goods, and a unique selection of vintage items from BKLYN Dry Goods. 254 Elizabeth St. (Prince-Houston Sts.); 212-226-7869; wolverine.com