This event has already taken place. Click here for the latest events.

Date: 05/01/12
Ages: All Ages
Address: David H. Koch Theater, 20 Lincoln Center Plaza (Columbus Ave. at 63rd St.) - 212-721-6500
nycballet.com

Description: Brahms-Schoenberg Quartet was the first abstract work Balanchine designed for the stage of the New York State Theater, which replaced the smaller City Center of Music and Drama as the home of New York City Ballet in 1964. Balanchine often said that chamber music was not suitable for large ballets, since chamber pieces typically are "too long, with too many repeats, and are meant for small rooms." Schoenberg crafted his orchestration of the Brahms G minor piano quartet in the 1930's out of a similar dissatisfaction, telling a critic that the chamber version "is always very badly played, as the better the pianist, the louder he plays, and one hears nothing of the strings." Lincoln Kirstein writes that the dances "seem steeped in the apprehension and change permeating the sunset of the Austro-Hungarian monarchy. They suggest a world drunk on 'wine and roses.'" Johannes Brahms (1833-1897) was born in Hamburg, Germany, and became popular as a pianist and conductor. Though living in the days of the romantic composers, his own work was always in the classical mold. He composed almost exclusively instrumental music, including four symphonies, concertos, and a wide variety of chamber music. Arnold Schoenberg (1874-1951), was born in Vienna, Austria, and was initially greatly influenced by the work of Wagner. Subsequently he developed an entirely new mode of composition, based on the twelve-tone scale and the tone row. Schoenberg made his living as a teacher (his pupils included both Webern and Berg) and as a conductor of theater orchestras. He fled the Nazi regime and came to the United States, where he taught music at UCLA. He was also a noted painter of the Expressionist School.

Venue Description:

This event has already taken place. Click here for the latest events.

Cultural Arts Listings:

Click here for discounts on tickets to Mamma Mia! on Broadway

---
THIS WEEK IN THE ARTS

THEATER OPENINGS
Broadway - Alan Cumming in Macbeth now through 7/14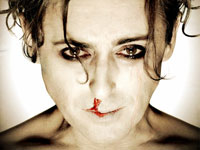 EXHIBITION OPENINGS

Through 6/22 - Paolo Ventura - The Infinite City at Hasted Kraeutler

---
SHOPPING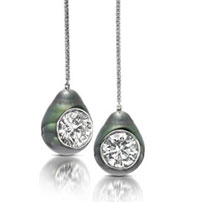 Regal 17.5 mm. baroque, Tahitian pearls are the centerpieces of these earrings from Cora Fine Jewelry; each pearl is set with 5 carats of round, brilliant-cut white diamonds, suspended from gleaming diamonds, and all set in 18-kt. white gold and platinum. $495,000. By appointment only. 590 Fifth Ave., 17th Floor; 212-781-2672; corainternational.com
Looking for expert recommendations for dining, shopping, and more during your trip to NYC? Click here!

Through September 1
Journey to the Stars - American Museum of Natural History, New York Through June 24
Picturing Science: Museum Scientists and Imaging Technologies - American Museum of Natural History, New York Through June 16
Aesthetic Ambitions: Edward Lycett and Brooklyn's Faience Manufacturing Company - Brooklyn Museum, Brooklyn Through January 6
Gateway to Himalayan Art - The Rubin Museum, New York Through June 2
Bronx Lab - Bronx Museum of The Arts, Bronx Through July 31 - Closed Thurs.
A Long-Awaited Tribute: Frank Lloyd Wright's Usonian House and Pavilion - Solomon R. Guggenheim Museum, New York Through August 11
Up Where We Belong: Native Musicians in Popular Culture - National Museum of the American Indian, New York Through August 4
Objects from the Kharga Oasis - Metropolitan Museum of Art, New York Through May 27
After Photoshop Manipulated Photography in the Digital Age - Metropolitan Museum of Art, New York Through September 29
Winged Tapestries: Moths at Large - American Museum of Natural History, New York More Activities