This event has already taken place. Click here for the latest events.

Date: 05/06/12
Ages: All Ages
Address: David H. Koch Theater, 20 Lincoln Center Plaza (Columbus Ave. at 63rd St.) - 212-721-6500
nycballet.com

Description: Ravel composed the Concerto in G Major after a trip to the United States. It has been seen as a reflection on Gershwin and American musical comedy. Ravel described the work as "... written in very much the same spirit as those of Mozart and Saint-Saëns," and that "it uses certain effects borrowed from jazz, but only in moderation." (Arbie Orenstein, Ravel: Man and Musician.) When the Paris Opera Ballet staged In G Major, under the name "En Sol," it commissioned scenery and costumes by Erté, which were borrowed by New York City Ballet. Maurice Ravel (1875-1937) was born in the French Basque town of Ciboure. His family moved to Paris and encouraged him to take piano lessons. At fourteen he was admitted to the Paris Conservatory, where he studied with Fauré, who became his principal teacher of composition. His ballet scores include Pavane pour une Infante Défunte, Jeux d'Eau, Boléro, Daphnis and Chloe, Ma Mère L'Oye, and L'enfant et les Sortiléges, a ballet-opera.

Venue Description:

This event has already taken place. Click here for the latest events.

Cultural Arts Listings:

Click here for discounts on tickets to Mamma Mia! on Broadway

---
THIS WEEK IN THE ARTS

THEATER OPENINGS
Broadway - Alan Cumming in Macbeth now through 7/14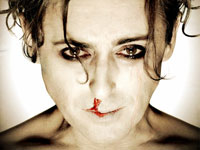 EXHIBITION OPENINGS

Through 6/22 - Paolo Ventura - The Infinite City at Hasted Kraeutler

---
SHOPPING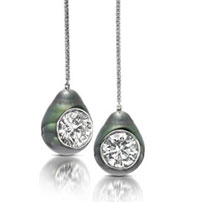 Regal 17.5 mm. baroque, Tahitian pearls are the centerpieces of these earrings from Cora Fine Jewelry; each pearl is set with 5 carats of round, brilliant-cut white diamonds, suspended from gleaming diamonds, and all set in 18-kt. white gold and platinum. $495,000. By appointment only. 590 Fifth Ave., 17th Floor; 212-781-2672; corainternational.com
Looking for expert recommendations for dining, shopping, and more during your trip to NYC? Click here!

Through September 1
Journey to the Stars - American Museum of Natural History, New York Through June 24
Picturing Science: Museum Scientists and Imaging Technologies - American Museum of Natural History, New York Through June 16
Aesthetic Ambitions: Edward Lycett and Brooklyn's Faience Manufacturing Company - Brooklyn Museum, Brooklyn Through January 6
Gateway to Himalayan Art - The Rubin Museum, New York Through June 2
Bronx Lab - Bronx Museum of The Arts, Bronx Through July 31 - Closed Thurs.
A Long-Awaited Tribute: Frank Lloyd Wright's Usonian House and Pavilion - Solomon R. Guggenheim Museum, New York Through August 11
Up Where We Belong: Native Musicians in Popular Culture - National Museum of the American Indian, New York Through August 4
Objects from the Kharga Oasis - Metropolitan Museum of Art, New York Through May 27
After Photoshop Manipulated Photography in the Digital Age - Metropolitan Museum of Art, New York Through September 29
Winged Tapestries: Moths at Large - American Museum of Natural History, New York More Activities